What is the 2016-17 way of advertising? Ask anyone and they would scream "Native ads". It's no secret that the traditional ad formats or methods don't work anymore, so you've got to improvise if you want to make any significant changes to your bank account, right?
That's where AdNow comes in. And that's where this AdNow review comes along too. AdNow uses the socially advanced approach to monetize your website traffic where it not only delivers ads, but delivers other engaging content as well and that too in a pretty "conversion-optimized" way.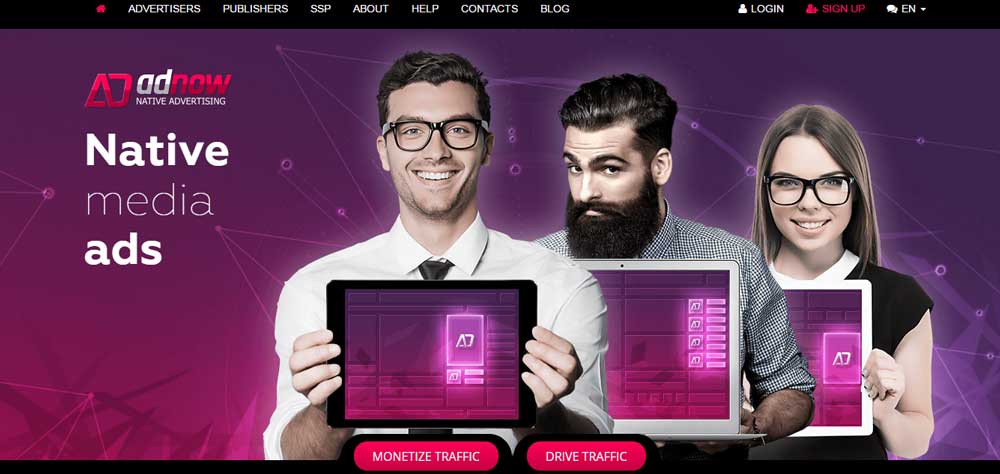 Well I spent some time with the platform before coming here and writing this AdNow Review up, so let's have a look at what exactly it is and what it can do for you. Nope! I'm not asking you to go and signup with AdNow right now, just go through this AdNow review and then you can decide if it's worth your time or not.
What are Native Ads?
Before you can fully understand the potential that AdNow possesses, you need to understand what native ads are, and how they're different from the traditional ads.
So Native ads are basically ads which disguise themselves with your website, call it a "digital camouflage" technology. Meaning they match your website/platform and its content so they don't really hit people as "ads", instead they seem more or less like your website's articles/images, just your default content so as to say.
That's what gets them clicked, because people who are on your website already like or are at least interested in that type of content, or else they wouldn't be there, so native ads just gives them extended content or more options to choose from if you look at it that way.
And if you're a "numbers" guy, let me give you something via this AdNow review. Native Ads have been proved to grab 60% more attention compared to the traditional, and globally the market showed a 140% growth! So bottom-line? It works.
AdNow Advertisers Review:-
If you own a website or a mobile app or a startup or basically anything to which you'd like some attention, AdNow can do that for you, with a native approach.

Okay being honest I've only used the "publisher" accounts from AdNow to monetize my own websites, but I do check and research on the ads which show up on my website and that gave me a pretty solid idea of their potential.
If you're wondering if your ads would get the attention they deserve, here's some data for you.

Audience Profiles:-
Basically just advanced analytics. You get complete details of your audience's gender, type, platform they're using, your traffic source and what not.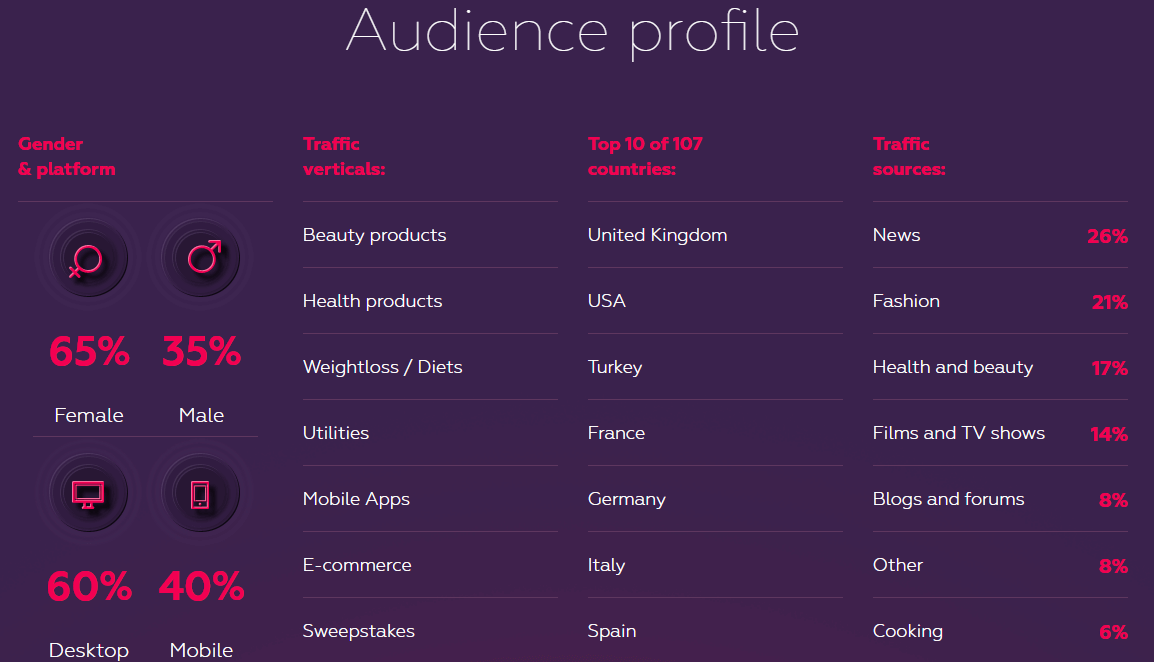 Advanced Targeting:-
Not just profiles but you get to target your users exactly when you want, where you want and how you want.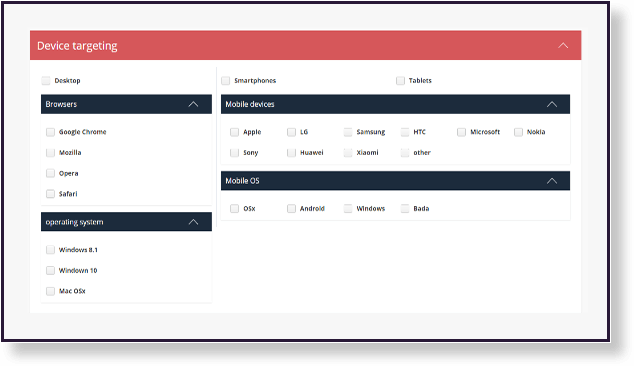 So hey let me keep it real, I've not used the "advertisers" platform for myself so I won't talk a lot about it, I just gave you the idea of what I've experienced with it. You can find more info for advertisers here http://adnow.com/advertisers.
Now let's move on to the more interesting, economically profiting factor which was actually my prime concern with this AdNow review. Making money!
AdNow Review:- Making Money with Native Ads as Publishers
Advanced Widget Customization:-
The one thing I love about AdNow is its advanced customization abilities. You can totally customize the widgets which let you display the ads on your site.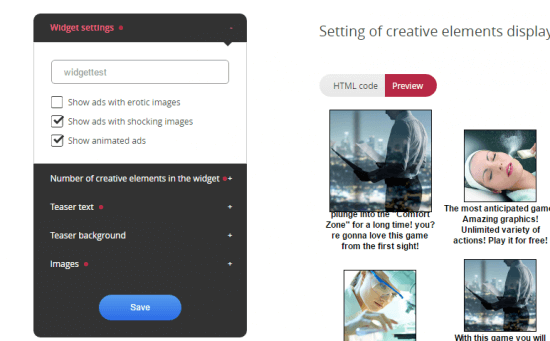 Customization helps in keeping the ratio, size, proportion and format of your site alive hence not messing with the appearance. You can customize colour, size, rows and pretty much everything else.
No Conflict with Other Ad-Network Codes:-
Most ad-networks including Adsense do not allow you using more than one ad-network on your site. They want to own the website completely.
Well not AdNow. With AdNow you're free to use any other Ad Network you might be interested in and they won't mind.
Acceptance Policy:-
I won't say you can just apply and get accepted, that would lower the quality of the platform considerably, right?
But you don't need to have a ton of traffic like Adsense and other platforms require you of. So basically I can say it's a "Startup friendly" platform, if you're starting up, if you've got quality and potential you'll get accepted.
Different Ad-formats Available:-
AdNow has an experienced team behind it and thus they allow you to place your ads with the most conversion optimized formats including:-
Sidebars (the obvious).
In-content (convert extremely well with native ads and especially mobile traffic!)
End-content (at the bottom of the content, mostly as "recommended" or "similar articles" kind of things.)
So yeah you can figure out which works best for you and rack in the money.
Analytics:-
You might've already guessed that they're big on data and figures. You get each and every possible details with your displayed ads, including:-
Sources of the Clicks
Profit
CPM
CTR
Views
Clicks
So yeah it's transparent.
How Much and How do you Get Paid?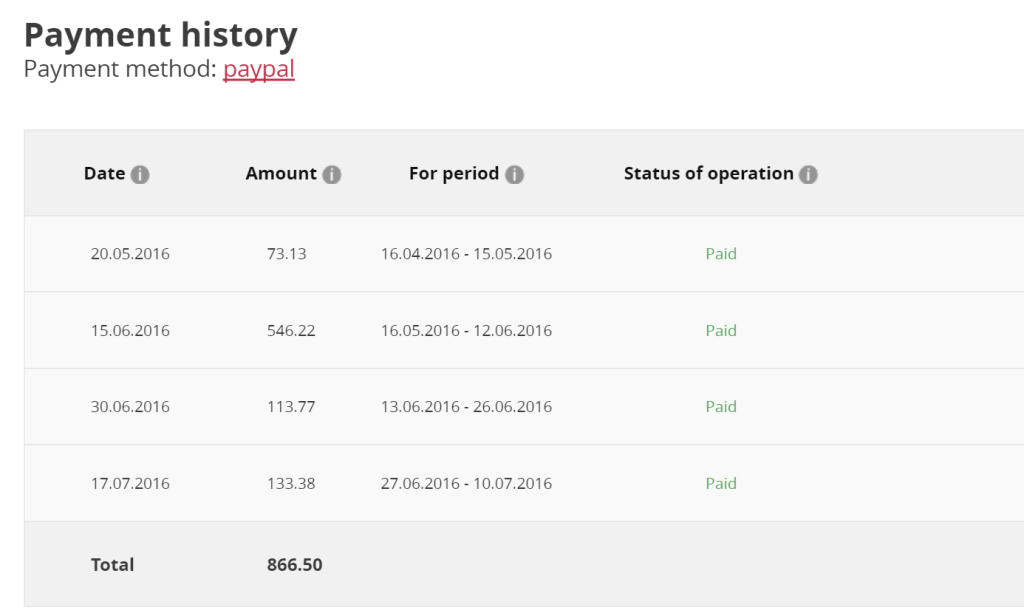 They offer two of the most convenient ways to get paid.
And the best news? Their minimum withdrawal amount is $20! Can you believe that? So you can get your cash out once you make as little as $20, and in fact they have a (Net-7) payment structure, meaning you paid every 7 days, every week! For more info check http://adnow.com/publishers.
Final Verdict:-
So if you ask me if I'd recommend it to you, all I can say is I'm summing up my overall experience down here, then you can decide if the + and – points are what you can put up to, what you need and are okay with.
Because hey everyone has a different goal for their websites and apps, your approach, situation and needs might differ so what's right for me needn't be right for you. So it's your decision to make.
Although I would say that compared to most other ad-networks out there, the perks you get with AdNow make it at least worth a try!
What I liked most?
Can be used simultaneously with other Ad-networks.
Supports websites which are not in the English language as well.
Great Analytic data.
Net-7 payment structure.
$20 Minimum threshold.
What I didn't like?
So yeah that was all in this AdNow review, I tried to make it as simple, honest and precise as possible. Although you might want to check out their official Digital Point forum to check real reviews, answers to questions and doubts etc.
Do let me know if you plan to go with the platform and your experience in the comment boxes below.