It might be really difficult to find a right person for content writing jobs. Sometimes, there might be an issue in grammar while sometimes the writer might be charging high. So, where to find best freelance Content writers at an affordable price? After using different websites for the same, we have come across a phenomenal website – ContentMart. ContentMart is the place where you can join as a writer or even as a client. A writer is fed with content writing projects while the client is fed with quality writers. Let us know about this powerful website below.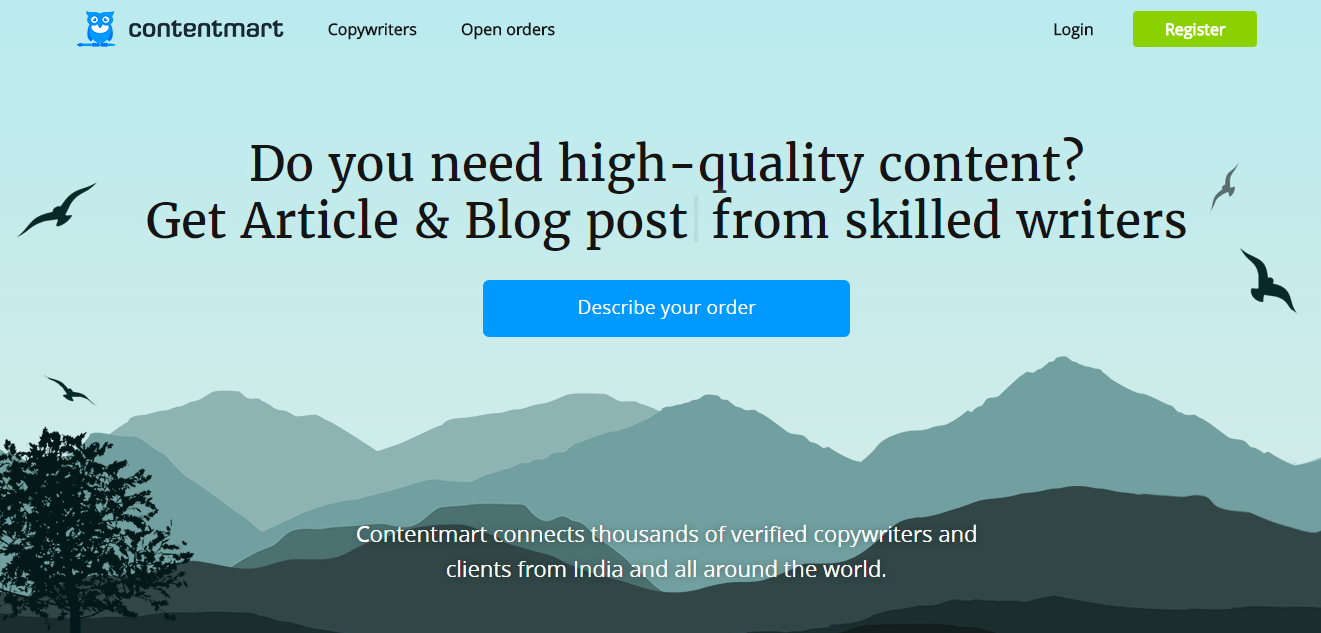 What is ContentMart?
ContentMart is one of the best Indian websites to find quality content writers or to get content writing assignments at a good price. It is a large database of writers who are been sought by the potential clients to get their content written nicely. The clients can set their budget along with the quantity of articles required. The writers can view the client projects and bid accordingly. The payments are safe as ContentMart acts as a middleman. Over 40000 writers and nearly the same number of clients are associated with ContentMart.
The site is gaining popularity among the masses and is a large base to find the writers on the desired niche. The writers here are skilled enough to write according to client needs at affordable price. Have a look at some of the powerful features of ContentMart.
Top Features of ContentMart
ContentMart is a trusted website to hire the best writers for your job. The admirable features of this awesome website are listed below:
A client can easily access thousands of well-qualified writers.
A client can find writers with different portfolios who can write in different languages.
ContentMart does not charge any commission and the client directly pays to the copywriter.
It guarantees 100 percent refund if the content is not up to your mark.
The fixed deadline can be met by the writers.
They are quick to provide quality support.
Placing an Order on ContentMart
Placing an order on ContentMart is not at all a cumbersome process. It is very much easy to place an order at ContentMart. Here are few steps for placing the order at ContentMart.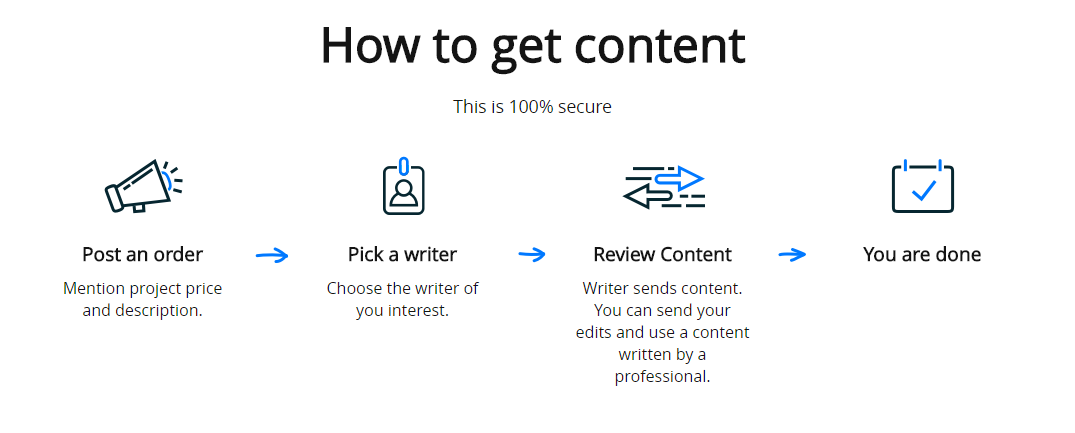 The first thing you have to do is signup with ContentMart. You can choose to sign up through Facebook or through your email id.
Once you have signed in, go to 'New Order'. A form will appear on next page.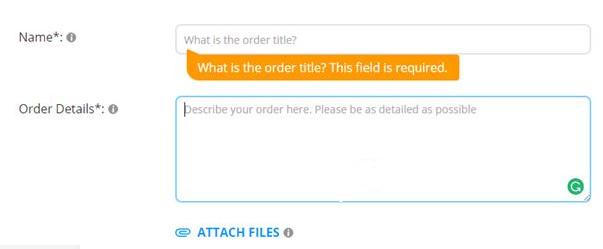 Mention the 'Name' for your order and also describe the details of your order in the 'Order Details' section. This will make it easy for the writers to look into your order and apply accordingly. It will also save your valuable time.
After this move to next section.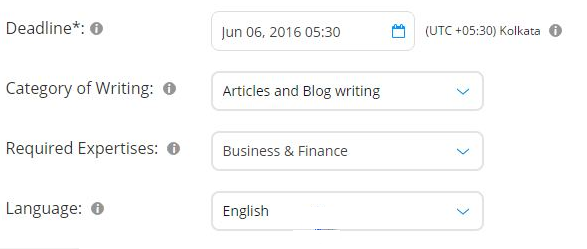 Now you need to fill other important details about your order like 'Deadline', 'Category of Writing', 'Required Expertise', and 'Language'. After that scroll to next section.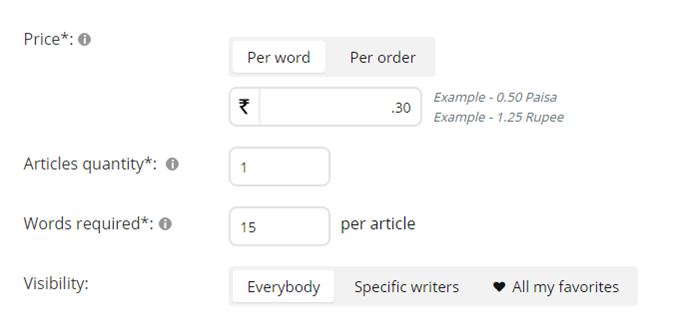 Now you can easily set the number of words in the article, article quantity, the amount you will be paying per word and other details. After doing this 'Publish' your order.
Once the order is published and approved by ContentMart team, you will start getting the bids from different writers.
You can view their previous samples and bids, and hire them accordingly.
ContentMart Affiliate Program
Not only through content writing jobs, you can also earn through ContentMart's affiliate program. You can find the affiliate link from the dashboard. If anyone joins ContentMart through your referral link, you will be awarded 10 percent commissions on all orders of your referral for one year. It is a free program to join and totally optional.
Why go For ContentMart for Hiring Content Writers or Finding Content Writing Job?
There are a number of reasons to choose ContentMart over other content provider platforms. Some of them have been listed here. Have a look below:
The clients placing the orders need not pay any extra commission to ContentMart. The website charges 10 percent commission from writers and 0 percent from the clients.
The writers are paid on a weekly basis at it follows NET7 procedure.
A client can easily find a number of writers on this website.
The clients have total freedom to reject or accept the work done by the writer.
If the work is rejected by the client, he/she will get 100 percent refund.
It has a really safe and secure system for billing.
The clients can pay the writers in INR currency.
The clients are also allowed to communicate with the writers directly for working with them. They can easily view the ratings of the writers and popular writers on ContentMart network.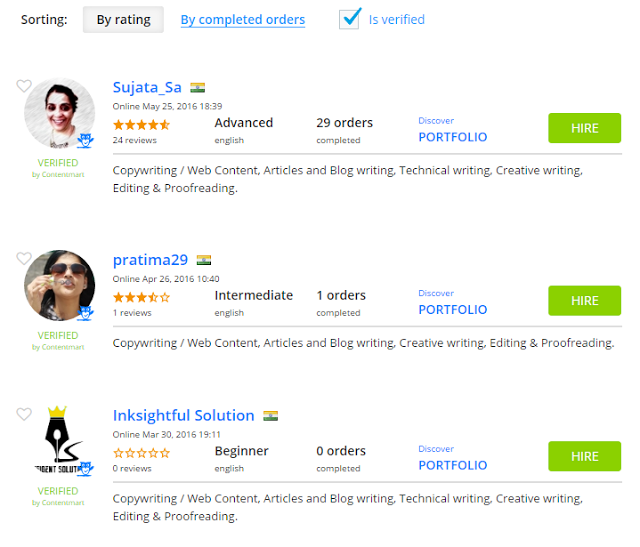 The clients can also chat with the writers who have applied for the Content writing job.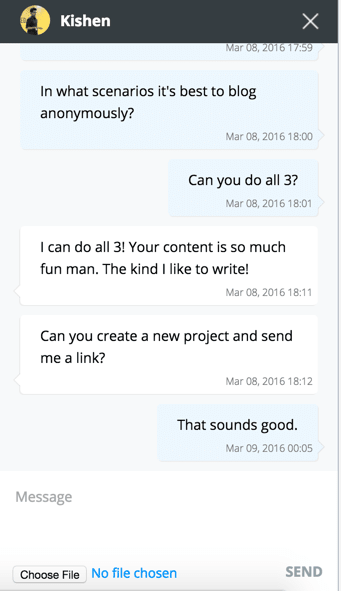 How a Writer on ContentMart can Withdraw Earnings?
The writers on ContentMart can easily transfer the money to their Indian bank accounts easily. The minimal withdrawal amount is 3000INR. If your account hasn't reached this amount, you cannot withdraw your amount. You can go to Balance page and then click on 'Withdraw' button for transferring the amount to your bank account. The payments are initiated every week and reach to the writer by Thursday. Your payments are always secure with ContentMart and you need not worry about any theft.

Refund Policy
ContentMart has refund policies that favor the clients. If the client rejects the order of the writer, the amount will be refunded to client's account. So, the writers need to focus on quality rather than focusing on quantity so that their work is not rejected.
Final Words
ContentMart is an awesome marketplace for the people looking to hire skilled content writers. It is also the place for writers to find freelance content writing jobs and get paid for their talent. People are attracted from the easiness of working at ContentMart. If you are looking for a writer, it's time to visit ContentMart.