I won't beat around the bush here, let me get straight to it. This one is going to be a review, a review of a landing page builder.
So if you already have a landing page builder and are satisfied with it, trust me you'll ditch it by the end of this article.
Nope I'm not saying this is the best tool out there in the market, and yes 100% I"m trying to sell this to you, but hey the reason I'm confident is I myself was skepticle to this tool for the initial 2 minutes, and then? I registered for a monthly package even when I still had my trial days left.
Well don't take my word for it, just read along, checkout what it has to offer, and then decide for yourselves. All I'm saying is, reading this article will take 2minutes of your time, but it might save quite a considerable amount on your landing page builder budget.
Convrrt:- Introduction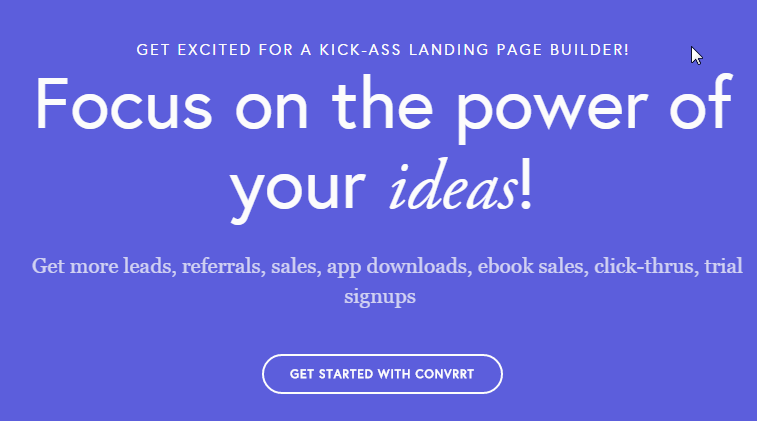 What comes to your mind once you've read the name of the tool? That it's made specifically for "conversions", right? Isn't that the goal of your landing pages anyway?
But hey, the name doesn't mean anything right? Yeah I know so let's get to know convrrt better.
It's a landing page builder, something that offers you everything you need to kickstart your landing page today, a professional, elegant and conversion optimized landing page in the next 10 minutes, without burning a hole in your pocket.
What Convrrt Offers:-
Drag & Drop Page Builder:-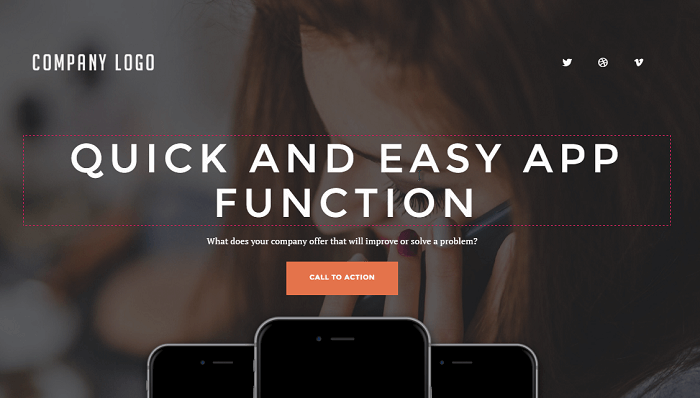 The first, primary and most important feature you're getting with Convrrt is it's drag & drop landing page builder.
Meaning there's no coding involved, you don't even need to touch or look at any line of code. The interface is drag and drop, you just drag the elements you want on your page, and drop them exactly where you want them.
This gives you unlimited number of possible landing pages, because the design and element placement is totally customizable and is in your hands.
Pre-Designed Landing Pages with Categories:-
I believe just giving you a drag and drop page builder isn't enough, you might be really weak with the designs and it's nothing to be ashamed of.
So what's the solution?
It is that Convrrt has over 100 pre-designed landing page templates for you. You don't need to design or stress over what colour goes best with the background.
It's all done. All you've to do is, choose a template that goes with your need and requirement, click on it, and then customize it (which takes less than 5 minutes!)
Responsive Designs:-
In case you don't yet know, mobile responsiveness is a ranking and SEO factor, it determines how google treats your page.
And not just that, conversion rates are highly influenced by responsiveness, I mean ofcourse it lays a bad impression if your page isn't loading properly on a cellphone or a tab, right?
So that's one less thing for you to worry about with Convrrt. All their designs are totally mobile responsive and hence they load perfectly well on all kinds of devices be it a desktop, a laptop or a cell phone. No elements are messed up and hence you get more conversions.
Not just that, you can even preview the final result based on responsiveness right on your desktops.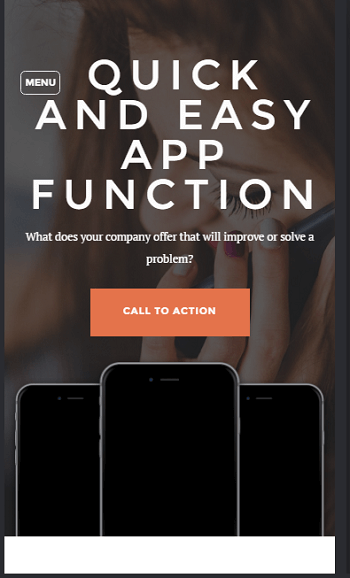 Huge List of Elements:-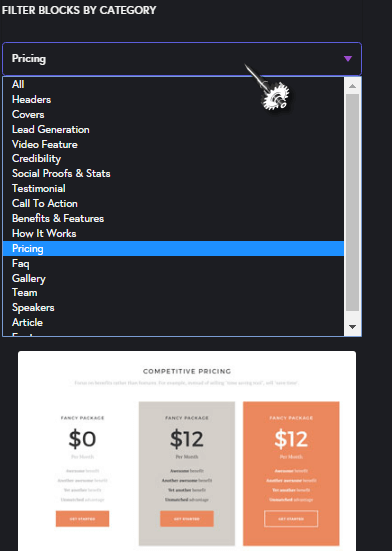 You can add your own content/elements to the page ofcourse, and the good news is that they're sorted out in perfect categories.
You can just choose the category of elements you're looking for, like a pricing table, list of speakers, testimonials, lead generation or anything else and you get a whole bunch of elements for that task.
Great Editing Capabilities:-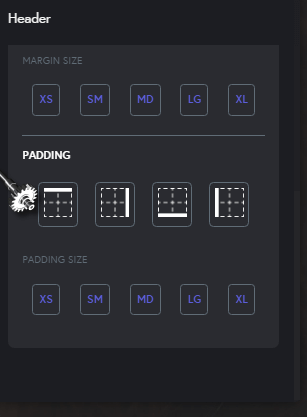 When you click on a text, a right-sidebar pops up which lets you modify advanced settings for the text. Advanced as in padding, text-shadow and things like that.
One Form for All Pages:-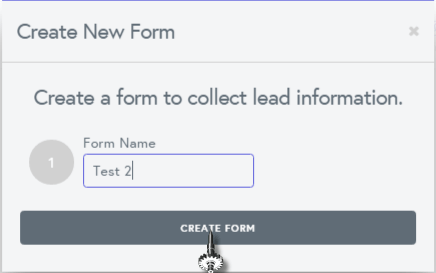 Convrrt has this in-built form builder that you can use to build forms to collect data from your visitors. The positive side of this builder is that, apart from being extremely advanced and user-friendly, it is a "common form".
Meaning, you don't need to build a new form for every new page and then integrate it everytime. Instead you can just build one form, and use it will all your pages now that's something innovating and a great time saver.
Zapier and InfusionSoft Integration:-
Yeah those giants from the CRM industry, they're friends with Convrrt. So it just can't be a problem for you to gather the visitor data, automate responses, and organize them into lists.
What I'm trying to say is, Convrrt can be integrated with some of the leading email marketing platforms and the integration process is extremely easy as well.
Pricing:-
I've paid as high as $100/month for landing page builders, and yes they were good. But were they worth it?
At that time, probably yes. But now that I look back to them, they were offering me the exact same kind of features that convrrt is offering me, but just at 8-9x times the price.
Well convrrt plans start as low as $15/month!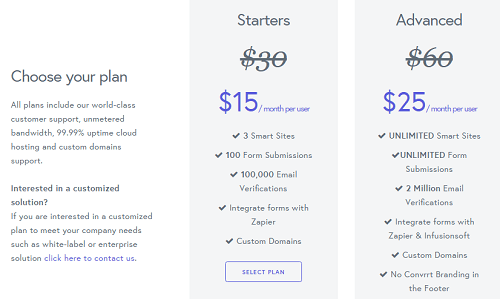 Yeah I didn't believe it too but that's how it is. No strings attached. That's like 7 months of my old landing page builder plan so I switched to convrrt without second thoughts.
Final Words:-
So finally if you ask me if I'd recommend you to go with Convrrt? Yeah ofcourse, why not? Or else why would I be writing this 1000 words long piece?
Convrrt offers you pre-designed pages, forms, a "no-code needed" landing page builder, great integrations, tons of elements to choose from, and all this at $15/month. I don't see a reason why you might be skeptical about it.
It's simple, the user-experience is great and the best part is it's reasonable with the pricing.
But there's a solution to that as well. I'd suggest you try out Convrrt's trial plan for free right now, and that should totally change your mind about it.