Are you an avid gamer, who loves to play games. If yes then this adventurous underwater fish-battle game will delight you definitely. EatMe is the fishmatic game that is an underwater thriller. You will love the stunning graphics and refreshing sound of the game. Also, you can battle with the other fishes and eat them to make yourself the ultimate predator of your terrain. It is one of the best entertaining games developed by Junglee Games for iOS and Android users. This game can easily be downloaded from AppStore or Google PlayStore respectively. Let us learn more about this thrilling game.
Recently I shared Best Free Mp3 Download Sites and Top 15 Album Downloader.

What is EatMe.io?
EatMe is a thrilling game for the gaming enthusiasts. This game will definitely entertain people of every age group. It can be a real stress buster for people who are busy in their hectic schedule and barely get any time to relax. You will find yourself running for your life from bigger fishes and at the same time eating smaller fishes to grow your authority. Moreover, you need to eat the objects underwater to grow bigger in size. The game is built with high graphics and will be a delight to play on the smartphones. The colorful fishes, clear water surroundings and the easy to handle interface will be loved by each and every player.
You might be interested in checking 15 Best Mobile Number Tracker with Name and Address.
Notable Features of EatMe.io
The game is really fun to play. You can enjoy battling with other fishes and at the same time access some really awesome features of this free fish battle game.
1). Choice of Fish
The choices of fish may differ player to player. No problem. You will get 15 different types of fishes to choose from in the game. The first fish will be there in the starting after which you have to unlock other fishes by playing the game. After you have collected all the 15 fishes, you can choose any of them to battle in the game. So, start feeding your fish and grow it to the beast.
Also check Top Free Music Download Apps for Android.
2). Timed Aquatic Combat
You need to win the trophies by joining the combat. Play the 3-minute battle round. Eat fishes smaller than your size and scare away few of them. But beware of the aquatic currents that your fish might witness if it strikes to a shield in the way. You can enjoy this game more by playing it with your friends. Also, you can send the invites to all your friends and can share the scores too.
3). Fish Upgrade
Not only collect the coins in your piggy bank but also spend them to upgrade your fish and take it to the new level. With each upgrade, your wish improves its speed, splitting distance, and other skills too. You can change the color of skin and look like a deadly fish to scare your rivals.
4). Unlock New Treasures
With each battle you play, you have a chance to unlock the hidden treasures. If your rank is from 1 to 10, then you will be getting magical fish bowl & tanks. If your rank is above ten then you will be getting gold coins. If you get a magical fish bowl, you have a chance to earn gold coins, new fish, and few effective skills. But which fish you will be winning will be a mystery until the magical bowl is unlocked. Either you have to wait for 2-8 hours to unlock the bowl or you can spend some of the collected shells to unlock the bowl.
A Step by Step Guide to Play EatMe.io
The rules for playing this fantastic game are simple. You can either understand them by the tutorials or can also learn them through this step by step guide. Before you learn to play this game, make sure you have installed it on your smartphones by visiting Google PlayStore or AppStore. After the game has been installed on your device, follow the below-mentioned steps to play this game without any trouble.
1). Tap on the game icon on your smartphone's screen to open EatMe.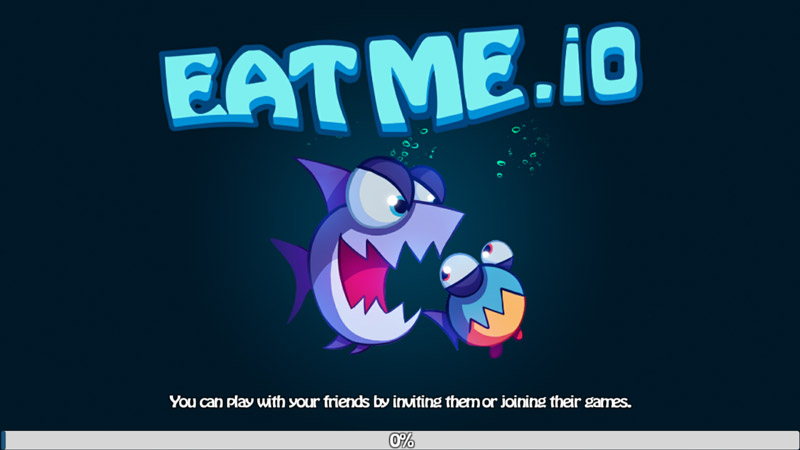 2). Allow the game to load completely. Wait for few seconds for it to load. Also ensure that you are connected with the internet.
3). Now, you will be asked to enter the name of your fish.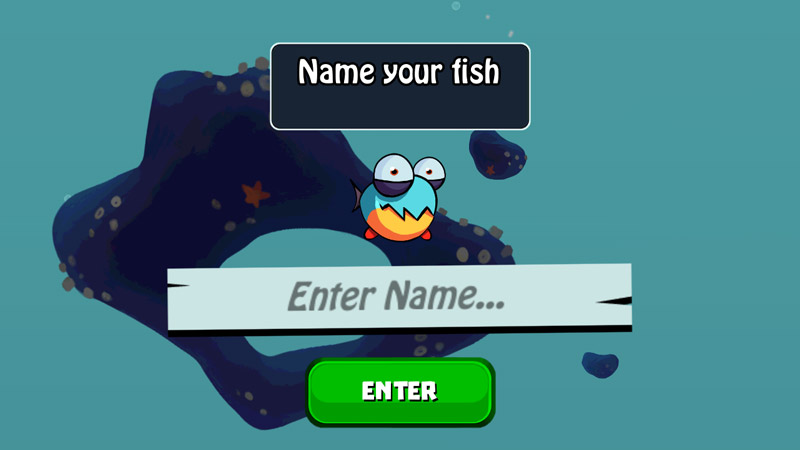 4). You must give a good name to your wish and then proceed to the next step by tapping on 'Enter'.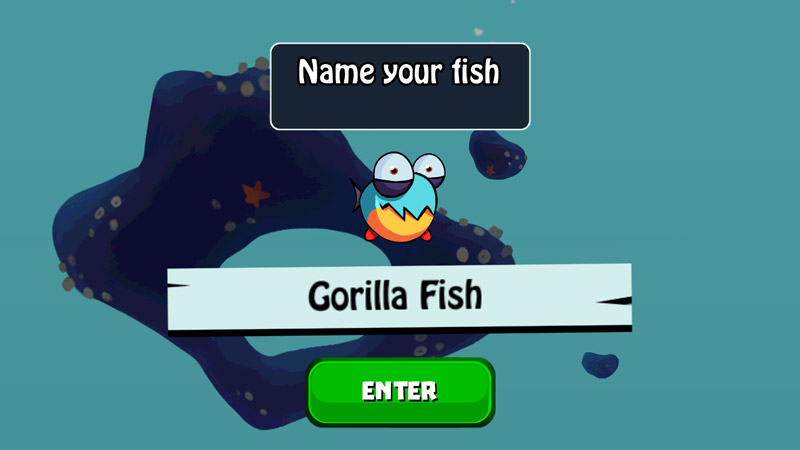 5). Now, you will be asked for choosing the movement type. You have two options to choose from – 'Tap to Move' or 'Virtual ' If you have chosen 'Tap to Move' option, then you need to move your fish by tapping on the screen. Choosing the 'Virtual Joystick' option will ensure that movement of your fish is controlled by the joystick.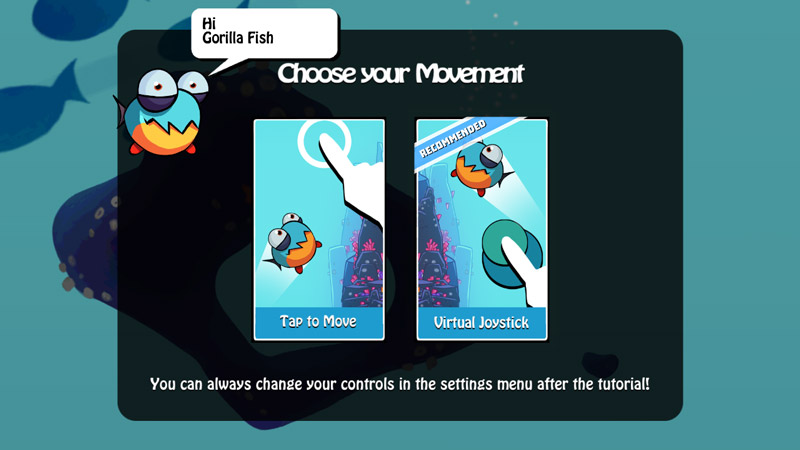 6). You can check the movement of your fish on the screen after the selection of movement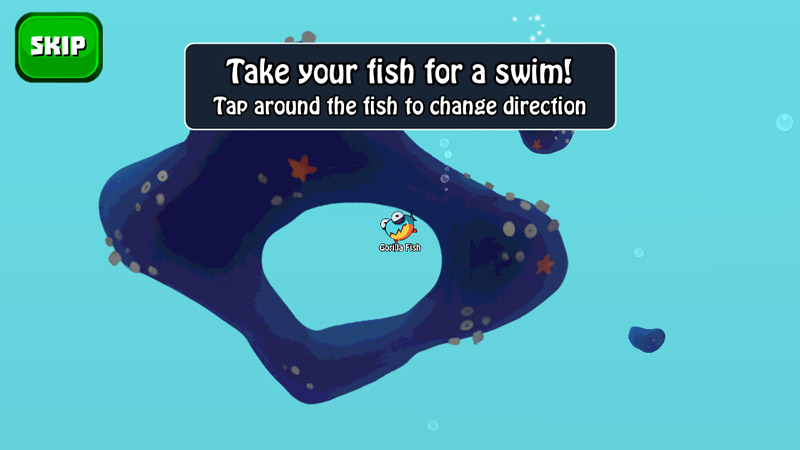 7). You can either check the movement or can also choose to 'Skip' the steps to directly proceed to the game.
8). Start playing this game and ensure you eat as many fishes, objects, and other things underwater to enhance your size. Beware from the fishes that are bigger in size than you.
9). If the big fish attacks you and eat you, you can either wait for 5 seconds for the game to start or can revive your fish to its original size by spending some gold coins collected by you. The amount of gold coins spend will depend on the size of fish.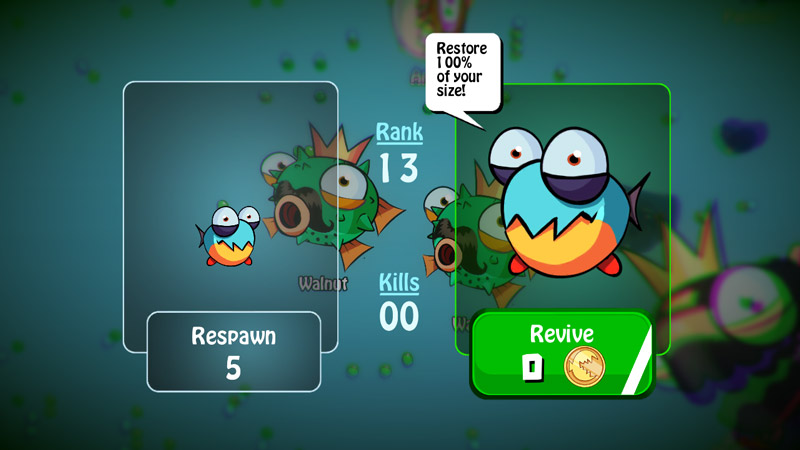 10). This game goes for 3 minutes. Your performance decides your rank in the game.
11). The rewards will be awarded to you on the basis of your rank.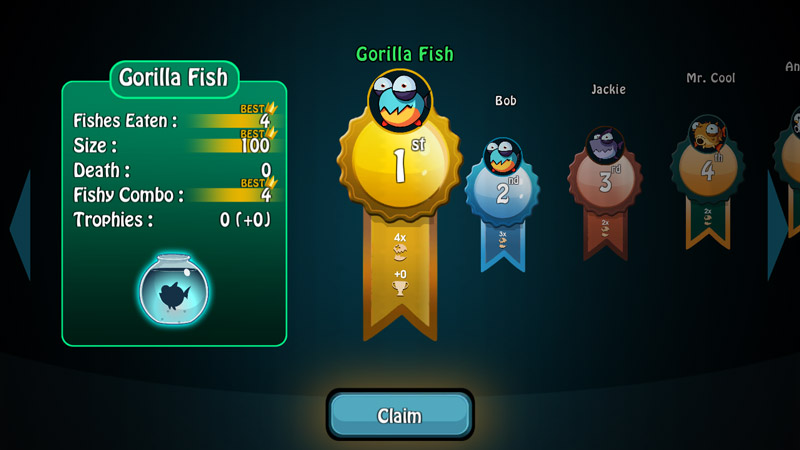 Support
If you have any query related to this game, you can contact the support staff that is always ready to entertain your queries. Mail them at support@eatme.io and they will respond you in minimal time. The game developers advise you to download this game only from trusted sources (Appstore, PlayStore, or Eatme.io) to stay away from the frauds. Do not get attracted to the sites that lure you to give free hacks and cheats for this game.
Hand Picked Stuff for you:
Final Words
EatMe is definitely a game for enthusiasts who love the battle games. This game will surely make you its fan and you will get addicted to it just by playing it for minutes. It is available for Android and iOS users. The best part is that it is a free game and has got stunning graphics and refreshing sound. One can relax the mind while playing such type adventurous games. Download it now on your smartphones.