MySimpleShow Review: Doesn't matter if you're a Blogger, a Doctor, a Teacher or anyone else, no one will argue the fact "Videos" are something that explains things much better, faster and much more interestingly than any article can.
But "creating videos" is something that's not as easy as creating articles, is it? You need highly sophisticated software, system, good knowledge of computer graphics, and a lot of time.
Well, what if I said that now creating videos is not as easy as writing an article, but even easier?
What if it took less time, no highly sophisticated software and just minutes of your time? Well yeah, that's possible, and that's where this MySimpleShow review comes into action.
MySimpleShow is something that makes creating explainer videos easier than writing a message to your Facebook friend. But before that, let's start from the basics.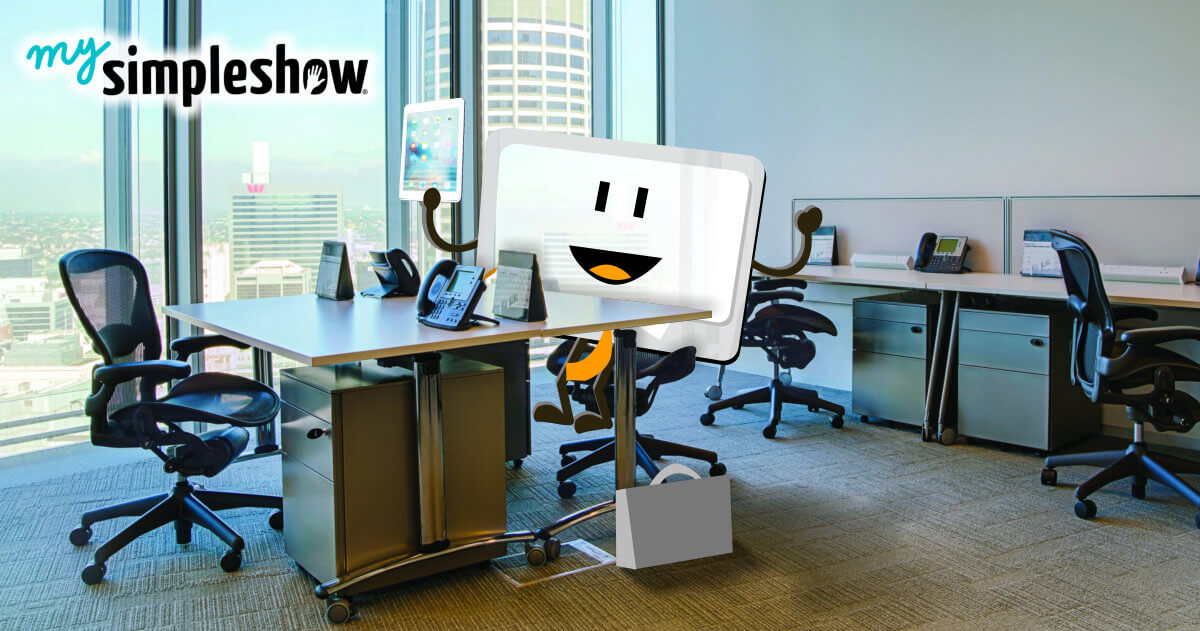 Why Videos are Better?
Before starting this MySimpleShow review, let me clear why videos should be your first choice and not just text-articles.
90% of all the information to the brain is visual. And that includes the articles as well,
40% of our fiber nerves are connected to our retina. (Hence the need and translation of most things into "visual").
Any "visual" information is processed at speed 60,000 times faster than text.
You get only 8 seconds of someone's attention initially, so obviously you can't make them read a lot of your "highly researched" content in 8 seconds, but a video? 8 seconds are more than enough to almost turn the American presidential elections upside down with the right kind of content.
87% people likely convert and buy a product after watching the product video! So just imagine the kind of money you're loosing.
So that was about why videos are better, now let's move to the core part of this MySimpleShow review.
MySimpleShow Review:- What is MySimpleShow?
Isn't the name clear and simple enough? It's a tool that let's you create explanatory videos, product videos and things like that simply and easily.
Also, it's FREE!
It let's you create extremely professional videos to explain your products, train your staff or just sell something. Point being, the video looks no less than what you would get after paying a video editor and designer couple hundred or thousand bucks.
Check out their examples over at https://mysimpleshow.com/.
MySimpleShow:- Uses
You might not have a distinct idea in regards to where can you use MySimpleShow. So let me give you some sparks.
Professional Uses:-
Let's say you run a corporate firm, or a small company or just a startup group. You can use MySimpleShow to organize your next steps, train your co-workers, explain your next product launch, illustrate graphs or anything of that sort.
Educational Use:-
Use it in classrooms and seminars to educate your students or to deliver your research article more effectively.
Personal Use:-
My favorite use of MySimpleShow is when I do something with it for my own self. Something like making a kick-ass resume, or getting more leads with the videos on my blog.
Point being, it's just a platform. What you do with it and what it can do for you has basically no limits.
MySimpleShow:- Features
Extremely Easy Process:-
The video making process with MySimpleShow couldn't be any easier, and nope I'm not saying that because this is a MySimpleShow review, but because that's the fact as you'll see for yourselves.
The complete process can be summarized in 4 simple steps:- Draft > Write > Visualize > Finalize.

Guided and Diverse Process:-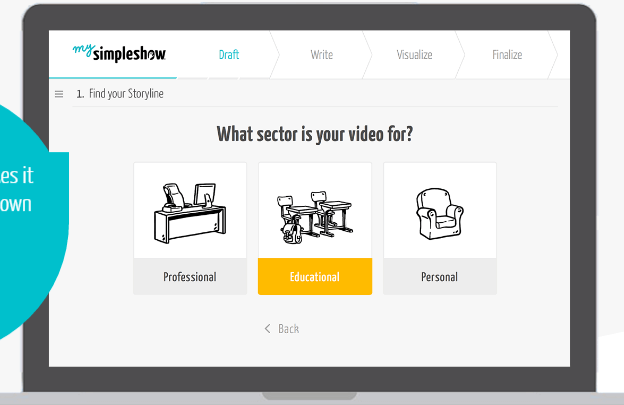 MySimpleShow let's you choose which sector exactly your video is for. And then you get customized logos, storyline and everything else for that sector.
Auto-generated Storylines:-
All you've got to do is, answer a couple questions. And the automatic storyline generator from MySimpleShow would get you the best possible storyline in addition with the plots and content!
So even if you're 0 on the creative side, you still can make the most professional videos.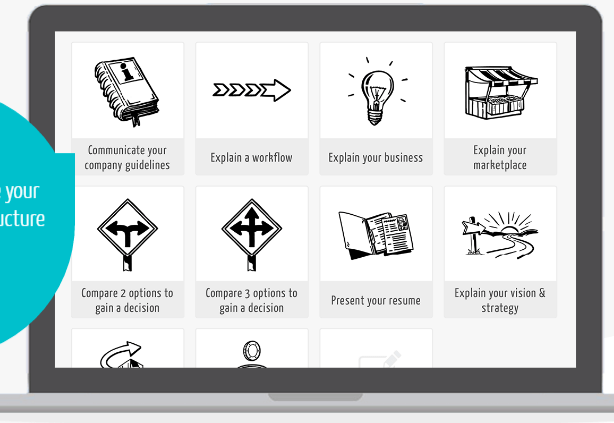 Scientifically Backed, Impression Making Illustrations:-
You don't remember everything you see. So in order to make an impact, it's important that people remember what you're showing them.
That's why the MySimpleShow images and illustration database is full of images and illustrations which have been scientifically proven to stay in your audience's mind for a long time and make an impact.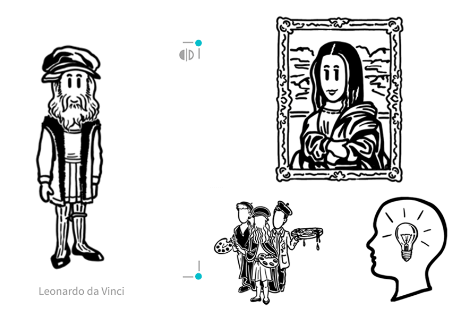 A lot of Options:-
They got an automated system that would suggest you the best illustrations for your storyline. But just in case it doesn't fit your needs, you can checkout their vast database and pick anything else from among the options.
Point being, just because it's a free tool doesn't mean you'll be limited to only a handful of options which are useless to you.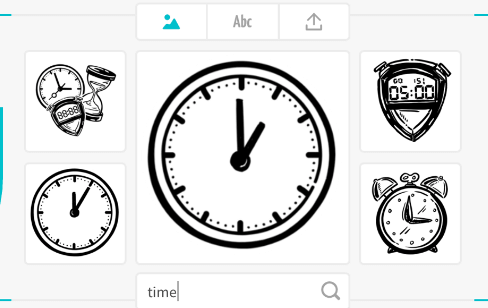 Upload your Own Media:-
Not only they have a vast database of their own media, which is one of the primary reasons for me writing this MySimpleShow review, but also they allow you to add your own media in your slideshows.
So you can include your own photos, logos, quotes, etc. and customize the video with your own brandings, and trust me brand-building is something that generally costs a fortune in other cases.
MySimpleShow Review:- Final Verdict
So that's all I've got to say about MySimpleShow folks. I'm pretty sure you've got a solid idea by now about what the platform is capable of.
You aren't only making explanations and research-sharing easy, but also fun. Normally seminars and round-table conferences are so damn boring (for me at least), because all everyone seems to do is look and read from his files.
But with a system like MySimpleShow, you can keep your audience and students from yawning, and when they're interested, they pay attention and once they pay attention your goal is achieved isn't it?
That's enough of sweet-talking, just go out and try MySimpleShow for yourselves and do let me know your decision if you decide to go with the platform.
Also if you've got any questions pertaining, do let me know in the comment box, I'll try my best to direct you towards the right answers.
For better understanding, You can check video also to create videos with MySimpleShow.