How many ad-networks have you been with but not made a single penny? I can bet quite a lot! Yeah been there done that. And that's the reason when I found something that actually "converted" for my website, I just thought I've to get this PayClick review done.
Well there are quite a number of reasons for which I've been speaking so highly of PayClick as you'll read throughout this article, so let's get into details.
What is PayClick?
Something that let's you make money through your websites. Well yeah it's basically an ad-network which pays you for ads on your website.
Now it "paying you for ads" isn't special, neither is it the reason why I'm scribbling this PayClick review here. Because hey we all know there are hundreds of such "pay you for ads", good for nothing companies out there.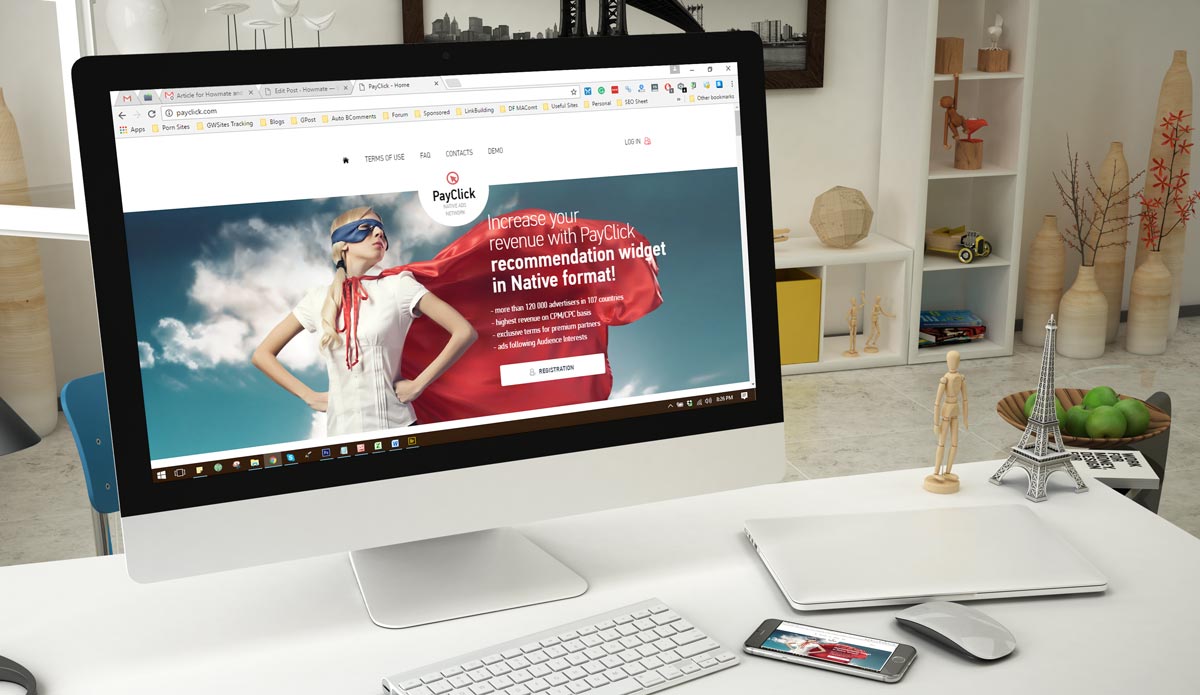 So what makes "PayClick special"?
PayClick is a "native-ads" platform. Native Ads are ads which are (or pretend to be) native to your website. Meaning they're so deep and precisely integrated with your website's content that they feel not like "ads" but as if they're just another article/aspect/page on your website.
They may be integrated as "related posts" or sometimes even just as article sentences. The point being, they don't look like those ugly banner ads. (Although native banner ads are available too!)
Long story short, they don't look and feel like ads. They analyze what the user wants and actually deliver it to them instead of just showing random ads which no one ever clicks.
Nope don't take my words for it, I believe these numbers should convince you: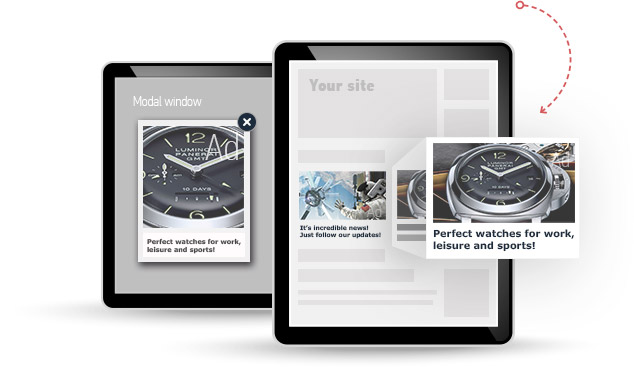 Visibility of Native ads (consumer's "attention")was calculated to be 52% more compared to normal banner ads.
In-feed native ads were found to be viewed by 25% more consumers as compared to normal ads.
Brand affinity was found to get lifted 9% more compared to general banner ads.
Purchase intent too was found to be gaining 18% more boost with native ads as compared to general ads.
71% of people say they "actually need" the products shown in the ad compared to the 50% people with the general ads.
And let me tell you, this is data dating back to the 2013! So you can only imagine the sky-rocket boost native ads are going through 4 years later! (As it's already almost 2017.)
PayClick Ad Network Features:
1). Startup Friendly:
The first and foremost reason why I'm writing this PayClick review is that it accepts you even if you're a total starter with extremely low traffic stats.
There's No minimum Traffic required for you to join PayClick. Meaning even if you have a week old blog, you can still join PayClick, they don't discriminate between professionals and starters.

Infact you can choose your monthly traffic from an in-built list to keep things clear. The other ad-networks out there have a bad reputation of declining requests on the major grounds of "Low traffic".
Well so that's one less problem for you to worry about.
2). No Waiting Period:
Once you fill in the registration form it takes about 10 seconds for you to receive the confirmation E-mail and you can instantly login to your Admin panel on PayClick,
Now compare that to weeks of waiting period with Google Adsense or atleast couple days with the other ad-networks out there.
3). Native Ads:
As I've already mentioned, the Ads with PayClick won't be those traditional banner ads but instead native.
These will settle in perfectly well with your website's content and thus have a reputation of raking in huge conversion rates.
4). Payment Methods:
Another major problem with most of the other ad-networks out there is their payout methods. It almost feels as if they don't want to pay.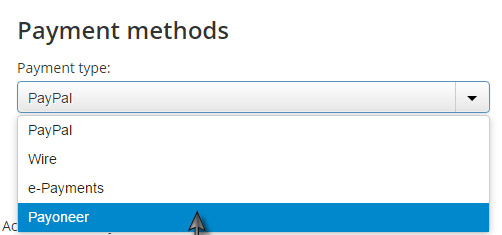 Most of them support only some of the major platforms like Paypal or maybe wire-transfer (and that too with quite a number of limitations like "huge-payouts".)
But with PayClick you won't ever find problems trying to cashout your money. They support a wide-variety of payout options including Paypal, E-payments, Payoneer ofcourse Wire!
Long story short, you won't have problems with cashouts.
5). Instant Widget Setups:
The widgets you get with PayClick don't require you to have a Ph.d with computer sciences for you to be able to integrate them on your website.
You get HTML codes as soon as you save your widget and all you've got to do is copy-paste the code onto your website.
6). CPM / CPC Formats Supported: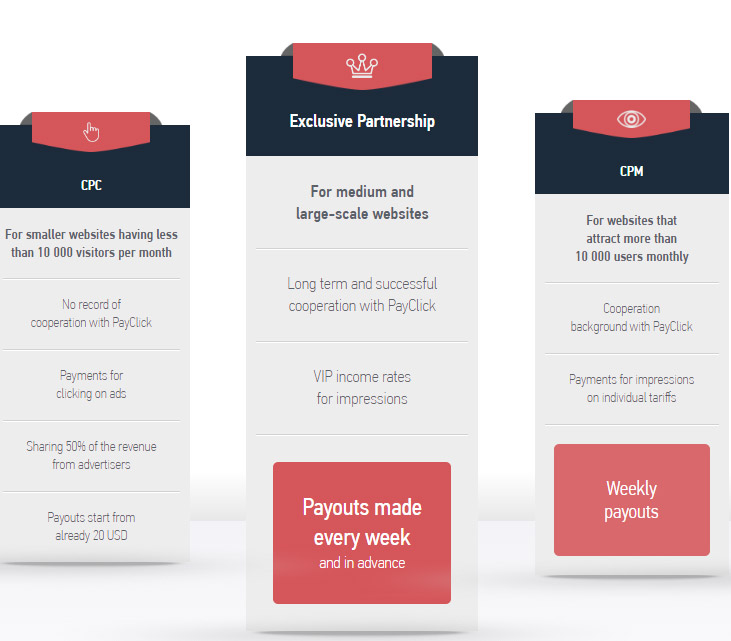 a). CPC:- You get paid for every CLICK that you register! (Ofcourse as long as it's legit!). And you get 50% of the advertiser's cost.
Meaning whatever the advertisers are paying PayClick for those clicks, you get 50% of them. I'd say that's a pretty good share of the profits.
b). CPM:- You can employ CPM ads if you've a site that registers good amount of traffic.
That way you won't have to wait for "clicks" to make money, instead you'll be paid on a ratio of every 1000 hits!
So even if no one clicks on the ads, and you display a certain ad/banner a certain number of times, you get paid!
7). Minimum Withdrawal Threshold:
You need to make minimum $100 with Adsense, and nearly that amount with any other Ad-network out there. But not PayClick. With PayClick you can en-cash you money as soon as you hit as low as $20!
Final Verdict:
So well that's all I'd scribble down for this PayClick review. Let me tell you that I've mentioned all the core-points of why I wrote this PayClick review down, and I'm pretty sure they give you a fair idea of the platform.
Even if nothing else, only their "no minimum traffic" and "extremely low minimum threshold" themselves are the two points I'd go wth PayClick any day of the year!
Ofcourse they're free to signup, so why don't you go over to PayClick.com, signup, and try for yourselves? What have you got to loose anyway?
Do let me know your experience and opinion about PayClick in the comments down there, not to mention that I wouldn't mind if you decide to hit the share button and spread the post across on your social networks.