Print Conductor Review: Have you ever felt the need of printing your documents in batches? If yes, then have you found efficient software so far to accomplish this task? If not then your search is over. The Print Conductor is one of the best batch printing software that is capable of handling large number of documents when you require printing them. This tool comes with extra ordinary capabilities and speed. Let us learn more about this awesome utility and explore its features.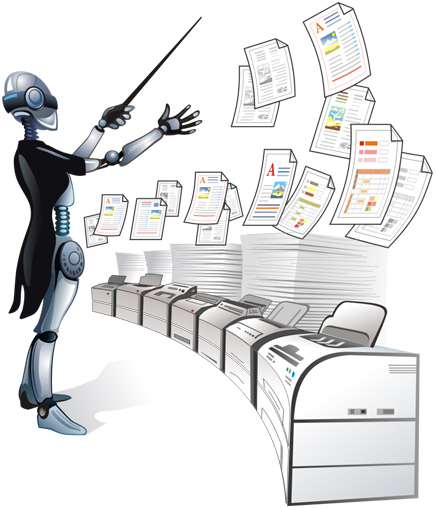 Print Conductor – An Introduction
Print Conductor is an efficient utility that is managed by fCoder Group Inc. which is the company that provides image processing and digital imaging utilities to its customers. The company was founded in the year 1998 and is headquartered at Alexandria in Virginia.
Print Conductor is a batch printing utility that can be used to open and print a number of files. This tool can be a real time saver and can automate the printing process. It supports number of formats including Adobe PDF, Microsoft Office, Autodesk, AutoCAD, SVG, HTML and few more. You just need to export the list of the documents that needs to be printed. After the list is created you can select from the printers connected to your network. You can even select the virtual printers. The best thing about this utility is that it is totally free for any non-commercial use.
Must Reading: Best Grammar Checker
Print Conductor – Top Features
Print Conductor is awesome software to look after your batch printing needs. It is an automated and bulk printing utility that provides a number of features.
50+ File Types Automated Printing
You can easily batch print more than 50 file types supported by this utility. It basically supports formats like Doc, DOCX, XLS, XLSX, PPT, PPTX, TIFF, PNG, GIFF, PGA, SVG, HTML, RTF, WRI, TXT, DXF, DWG, and many more.
Controls Bulk Printing Process Well
The software informs the user about how many documents are in the queue and how many have been printed so far. The user is well informed about this data at each and every moment. The user is also informed about the document which has been failed to be printed. Not only this, after all the documents are printed, the tool prepared a detailed job report.
Support for all Printer Types
This utility is efficient enough to print the documents on any printer type including network printers, local printers, or virtual printers. Moreover, the user is allowed to adjust the settings of selected printer. If you are using Print Conductor with software like Universal Document Converter then yu can easily convert the list of documents into PDF, Tiff, or JPEG.
Support for All Document Types
You can use drag and drop option to add the documents. The scanning takes place automatically for finding the folders and sub-folders. You are allowed to sort the documents name-wise and even preview them before printing. The documents list can be saved in files for the purpose of reuse.
Easy to Use
This tool has got an intuitive interface. Most important part is that it is compatible with most versions of Windows. Once you have installed this software, you can start printing immediately.
Single Interface for Different Document Types
The tool offers single interface for converting the printing the documents. You will not encounter a single problem in using the same interface for both the tasks.
Support
You can check the FAQs page of the software to get the questions answered. If you haven't found the answers, you can also ask for the support. Just fll the form with you query and they will revert you at earliest.
How to use Print Conductor?
Print Conductor has got the ability to dispatch the documents into other programs automatically for printing. This means that your PC should have OpenOffice of MS Office installed to print the text documents. Autodesk AUTOCAD is needed for printing the engineering drawings. Similarly, related software is needed for printing the similar type of documents.
You just need to add the documents in the list and it will start batch printing or converting the documents as per the instructions given.
Pricing
You will be totally amazed to know that this software is free to be used for non-commercial purposes. You can order the commercial version if you are using it for the business purposes. The volume discounts are also available starting from 5 user licenses. It cost $49 for each unit.
Site license of Print Conductor will cost you $2450 and can be used by all your employees working under the organization. The billing currency is USD, though the payments using other currencies are also accepted, but currency exchange rate charges may be applied during the transaction. All the payments are processed through a fast and secure global eCommerce provider – ShareIt. The offline payment methods are also available like wire/bank transfer, fax, cash, or cheque.
Final Verdict
Print Conductor is one of the powerful utilities that can act as a real time-saver for most of the businesses that are looking for batch document printing and conversion. You just need to give the command for printing the documents and this tool will automate the entire process for you. You can then easily check the printed documents, print failures, and the documents in queue. Isn't it a fantastic batch printing utility?