Are you the one who think that software programmers have one of the toughest jobs in this planet? Have you asked this to programmer who is in the mobile app development field? If not then you must ask this question to an experienced developer who has enough skills to code a decent program. He will explain you that what being a developer is. It may appear to be a difficult job to every one of you, but it is really fun to code. Why not, they have the best salaries in this industry.
Top 6 Programming Languages Every Developer Must Learn to Perfection
Mobile App Development LA, TX and in rest parts of the world has gained pace with time. A number of jobs are available for the programmers these days. Let us explore about some of the languages that every mobile app developer should know. These are some of the basic languages that are required in development of a mobile app. You may learn other languages as well to enhance your skills and fasten the development process.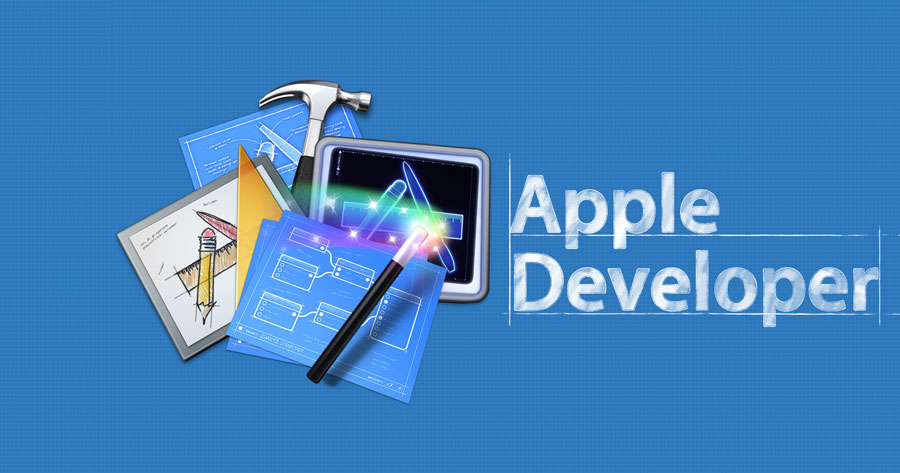 HTML5
HTML5 is certainly one of the greatest programming languages when it comes to developing a web- fronted app for mobile platforms. The eventual standards will make different data types easy to insert, level the playing field of the browser, rationalize input parameters, and can account for various screen sizes. HTML5 is a commonly proposed programming language which is being widely used across different browsers in many different ways.
It has now become possible to easily write HTML5 web pages and many people are even doing that. All you need to know is that there can be slight tweaks in the language in the upcoming months and few changes in the ways browsers handle HTML5. HTML5 is quite efficient and cost effective and is capable of building wonders. This programming language is a probable option for a primary language.
Other guys are checking: MySimpleShow Review: The Free & Professional Video Maker
Java
Java, developed at Sun Microsystems is an object- oriented programming language. Java is a widely used programming language by most of the developers worldwide. It is an easy to use language that can be used by many individuals who can further offer their services to firms and enterprises. Java offers a quite seamless performance and is a compiled language that can be operated in two different ways. You can either run it on a browser window or a virtual machine that does not need a browser. This flexible approach seems quite handy when it comes to re- using code and updating the software.
Therefore, if Android platform is your main focus then you might probably go with Java but if you target at iOS then Java might not be your obvious choice. However, if you wish to develop a common code base that can easily run across various platforms then Java is undoubtedly the best programming language. Java is one of the most desired languages if you are into mobile app development LA.
C++
If you looking for a programming language that can easily work on platforms like Windows and Android, then C++ is something that you are in search of. This object- oriented programming language can be used for developing apps for virtually any purpose and on most of the platforms. C++ has been in existence for quite some time even before smartphones were commonly used. Programming skills are available widely and the language is also quite well known. It is one of the best platforms to start with low- level programming.
Also check: 5 Best iPhone Data Recovery Software 2017
Objective- C
Apple went on with Objective C as its primary programming language, while other competitors were still using C++ as their programming language for developing software applications. Just like C++ is a C- language superset, Objective C is also one among them. It offers many similar functions for C just like C++ offers. However, it has got numerous functions that deal especially with I/O, graphics and display functions.
The development framework of Apple consists of Objective C as its programming language and is fully configured into all MacOS and iOS frameworks. However, it is gradually shifting towards Swift. It is another important language to get you high-salaried jobs in mobile app development LA, Tx.
Swift
Cocoa Touch and Cocoa are the latest Apple APIs. Swift is the programming language for writing codes for them. As per Apple, Swift is written to work along with Objective C, however the fact is quite obvious that the company is intending for many developers to switch to Swift for better and complete programming. Swift has been especially designed and developed to avoid the vulnerabilities in respect of security issues that might be possible with Objective C. Swift should be your obvious choice if you are about to start with the development of iOS app.
C#
Just like Objective C plays the role of a backbone for Apple platforms, C# plays the same role for Microsoft based platforms. C# is an expansion of C and comes with many unique features and functionalities. The Windows Mobile platform would have never been a market changer without the use of C# in development of its software. The Windows Mobile suites are developed using the C# language. If you own a Windows smartphone, it surely has C# code in its software. The base of mobile app development LA, Tx for Windows is only C#.
The Last Words
These were some of the programming languages that every developer should learn to have a successful career in mobile app development LA, Tx. Though most of them are the basic level programming languages, but you can create exceptional codes that can be used to develop complex software tools and applications. Coding is fun and these developers make every code count. It is only because of these codes we are able to witness the rapid development in computer and mobile technology. If you ever wished to become a mobile app developer, you should have a strong command over the programming languages discussed here.