How to Access Blocked Websites: "Access to this site has been blocked". Hey guys, do you ever face this message while you are surfing internet in your college, school, Work or anywhere.
If yes, then the website you are trying to open is blocked from your access. You can't visit this website.
If you want to visit this website then you should have special permissions from the authority but sorry guys, if they blocked from common use, they will never authenticate you to use those websites.
But the guys like me never stopped and they continuously searching how to access unblock blocked websites and get access to blocked websites at work to use.
In my college, Facebook was blocked for students.
But I was so much addicted to chat with my friends so I always think that how to access blocked websites.
Finally, my research completed and I got some ways of how to access blocked websites on my college computers.  I will share each and everything which I tried to get rid of this problem.
How to Access Blocked Websites?
As I discussed above, I tried a lot of things to use the restricted websites or blocked websites in my college and even in my company. No doubt, when faculty caught me, I get punishment. But I will share what I tried.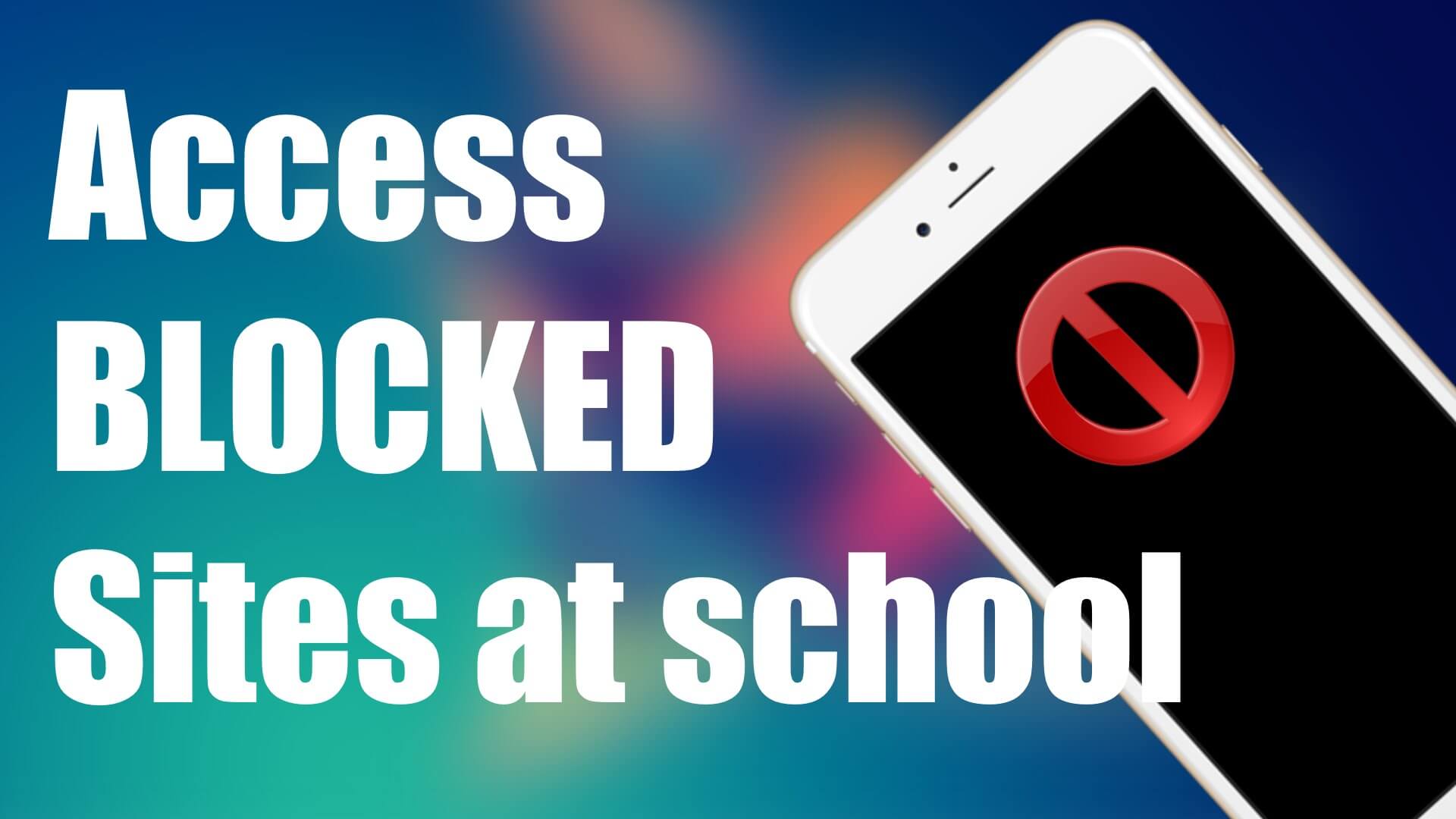 Try Secured Version of Website
This is the very first and basic trick of how to access blocked websites. Network administrator usually block the http version of the website, while the https version of the website remain unblocked.
You can simply open the website with the secured version by using https instead of http. Congrats, you got the access of blocked websites and enjoy your drive.
But if ISP or your network administrator blocked the both version, you need to read more and implement these tricks.
Read Next: Top 10 Best Free Mp3 Download Sites
Use Website IP Instead of URL
Using IP address of the website instead of URL is also a tricky way of how to access blocked websites at work. It all depends on what your ISP or Network administrator blocked.
Usually they block the domain name lists like facebook.com, gmail.com, etc.
In this case, you can try by using IP address of the website. Sometimes it might works.
But the question remains, how to find the IP address of the website. It's very simple. Let me share the process to find the IP of any website.
Open command prompt on your local computer and type ping domainname.com and press enter.
It will return with the IP address of the website. (Mac users use Terminal) Check out the screenshot.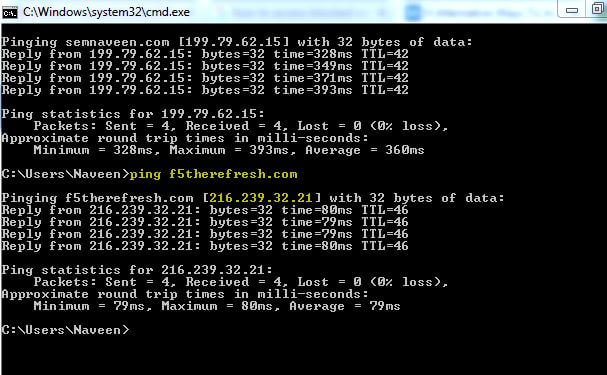 Other people are checking Best Sites to Download Free Music Online.
Convert IP Address to Decimal URL
Usually the administrator blocks the website URL so you cannot access the website. In that case you can use website IP to bypass the settings.
But what will happen, if the website IP has been also blocked. If IP is also blocked, you have no option to open the blocked URL.
Don't worry. I have the solution. Convert your IP into Decimal URL. This will help you to bypass the blocked IP. But now the question is what a decimal URL is and how to convert an IP address into decimal URL.
Let me explain. See here is Google's IP : 74.125.224.72. and it is equal to 1249763400 this number in decimal url. You can use this as http://1249763400 direct in the browser.
To convert an IP address into Decimal URL, visit http://www.ipaddressguide.com/ip and enter the website IP there and click on the convert button.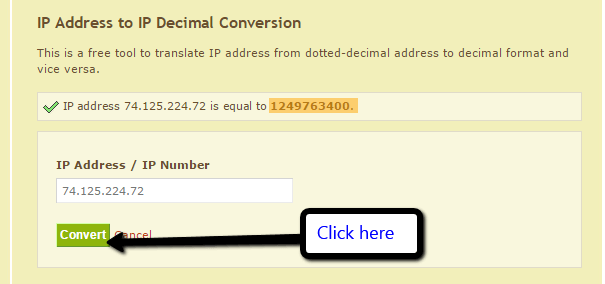 Read Next: 100+ Funny Questions to Ask Friends
Redirect The Website With Short URL Service
Mostly the ISP or Network administrator blocks any website or its IP address so you cannot access that website from your computer system.
Now you have another option by shorting the website url.
When you will try to open the website with short URL, it will bypass the setting and website will be available for your use.
There are many short URL service provider like goo.gl (Google's product) Bit.ly, moourl, snipurl and much more.
I am sure this will help you a lot.  I love this how to access blocked websites method because in this technique we not need any special skills and any other resources,
Still if you are not able to open your website, read further. There are many more interesting ways of how to access blocked websites, I am going to share with you. Keep reading.
Use Cache To Check A Website
This is also a very tricky way to check a website which is blocked by your network administrator in your school, work, home or anywhere else.
Each and every search engine like Google, Yahoo, bing cache webpages and stored these cached pages there themselves.
You can access these cached pages for the blocked website from Search engine. But the question remains, How to check the cached pages?
Just search the website URL on Google and follow the Image.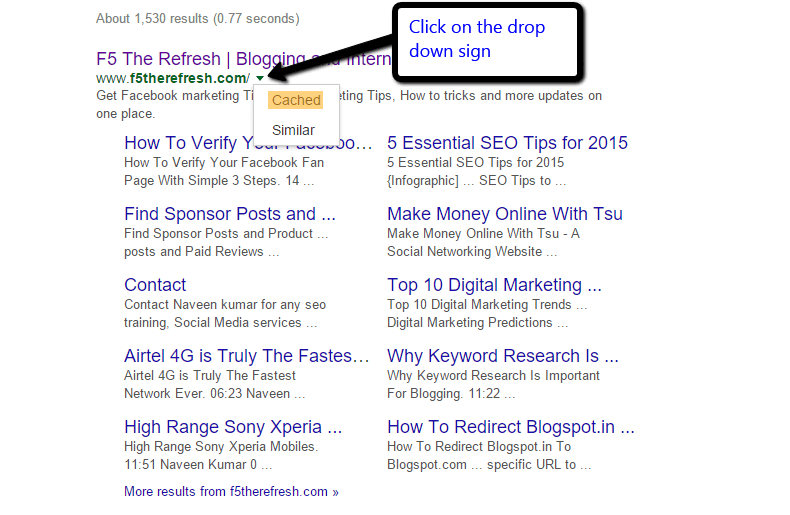 When you will click on the dropdown sign, you will find the two options, Cached and similar. Click on the Cached, you will be redirected to the cached pages of the blocked website.
Use Translate Services To Bypass Setting
Another useful way of how to access blocked websites at work, school, college, or home. This also works to enter in any website.
There are many language translation provider like Google Translation, AltaVista BabelFish which are providing website translation services.
When you enter website url for translation, it fetches all the website and translates in your desired language. From here you can easily enter in the website and access what you want.
This is the best way to open a blocked website from your computer system and how to access blocked websites trick.
Use TOR Browser for Access Blocked Websites
Oh shit, I can't stop myself to share each and everything what I am doing to open restricted websites in my office.
Have you ever hear about TOR browser? If yes, then I am sure you are familiar with this trick.
But if you never hear, read with more attention. TOR (The Onion Router) is a free deep web browser that is designed by the US Naval Research Lab to encrypt the confidential military data.
On the each time you restart your TOR browser, it comes with a new IP address.
To use this software, you need to download from its official website torproject.org.
Install it on your computer system and enjoy the browsing of blocked sites. Trust me, when you are breaking the rules, it gives you a different kind of happiness.
Use VPN to Access Blocked Websites
Have you tried ever any VPN services for any use? If yes, then you can use best VPN services to access the restricted website on your local computer.
But if you never tried then you need to give a little bit attention. VPN (Virtual Private Network) works like a tunnel under the public network.
And VPN provide more security and anonymity than a proxy website.
When you are using a VPN, the third party cannot track you.
In this technique, your IP address that is your online identity will be anonymized, hence you are free to access your restricted websites.
Let me mention some of the best VPN services here:
HotspotShield VPN
Hola unblocker
TunnelBear VPN
ProXPN VPN
Use Proxy Websites
Let me share another tricky way to open blocked URL in your system.
There are lot of proxy websites available on the internet that you can use to bypass the network setting to access blocked websites on your computer system
These website acts as an intermediator between your computer and the website you want to visit.  In this way, you are not directly accessing the blocked website but you are communicating with blocked website through a proxy server.
Let me share some best proxy websites with you. Hope these will help you a lot.
http://www.hidemyass.com
http://www.anonymizer.com
http://www.wujie.net
http://www.ultrareach.net
http://surfshield.net
http://www.guardster.com/subscription/proxy_free.php
http://anonymouse.ws/anonwww.html
http://www.browser-x.com
http://www.spysurfing.com
http://www.xerohour.org/hideme
Try these website and I am sure, you will success to open any blocked website on your local computer with the help of these websites.
You might be interested in checking 25 Websites to watch free movies online.
Additional Proxy Layer
When all the above shared tricks failed, I will suggest you to implement this one trick if you are still in search how to access blocked websites.
And I am sure, you will get success this time. I get success with each and every trick I share in this article.
For this trick you need a list of latest IPs and their ports.
There are many website which are providing free list of IP proxy lists.  Check out the popular one Hide My ass Proxy List
Once you have the IP address and its respective Port, change the proxy setting from your browsers.
If you are using Google chrome, you can find the proxy setting under the network tab.
And if you are using Mozila, follow the direction. Option >> Advanced >> Network >> Connection >> Setting >> Manual Proxy setting >> At last save the setting. And enjoy the browsing.
The Bottom Line
So guys, hope you had enjoyed this article about how to access blocked websites. So whenever, you got the message "Access to this site has been blocked", use above mention methods to unblock blocked website.
But keep in mind that this is not a safe way to browse internet, so whenever you use proxies, or VPNs, never provide your real identity to any service or website. Learning how to access blocked websites is not bad. But keep safe and secure browsing so you never get any problem.