Here is an ultimate collection of cute things to say to your boyfriend in 2019.
For all the ladies out there, do you all want to go that extra mile to ensnare the hearts of your boyfriends even more? Do they think you are unromantic? Do you want to demonstrate everything that you feel for him? Do you ladies want to keep the men in your life tied to you forever? Do you want to get them eating out of the palm of your hand?
If yes, you are on right place. Let's get straight to the list.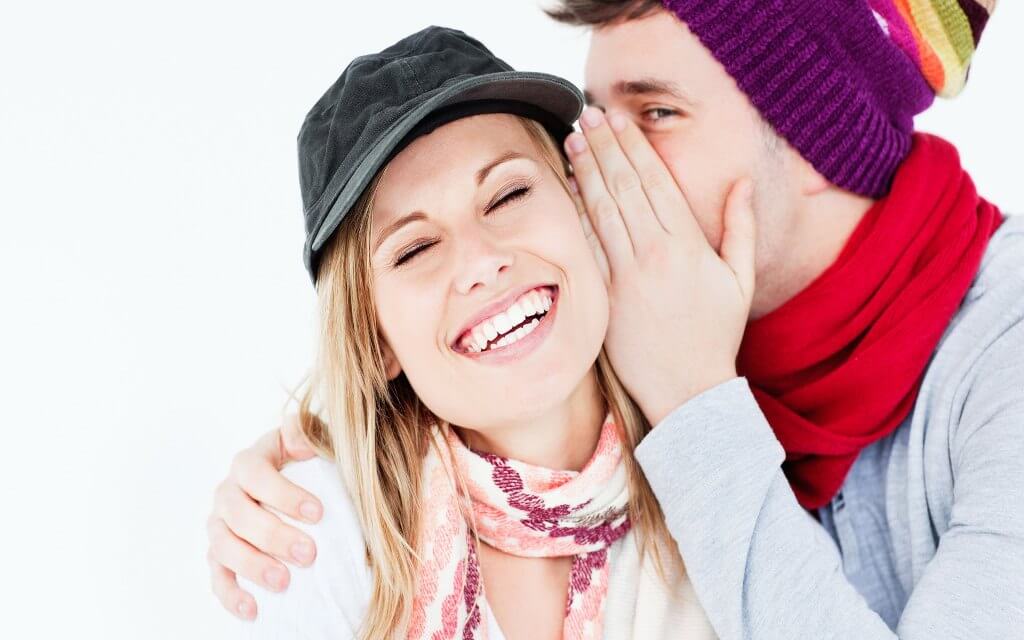 101 Cute things to say to your Boyfriend
1. Your love is like the strongest wine. Potent and totally addictive. The slightest mistake, and I could drown in it.
2. In this moment in time, you are my everything.
3. I cannot imagine a life where you don't exist, my love.
4. Is it silly that each morning when I wake up, the first thing I wanna see is your beautiful face?
5. There's not a single day when I don't think of you in awe, wondering what I did to deserve you and your love.
6. My words can never be as romantic as yours. I haven't read many romantic novels. I'm not even half as creative as you are and I'm totally incapable of writing down a poem. But I hope I've loved you right.
7. At this point, I don't know a lot of things but there's one thing I know for sure…….I love you!
8. Youhappiness. My logic!
9. If you chose to forget everything, remember one thing. I love you.
10. You are more precious to me than a bag full of chocolates. If that doesn't tell you how much I love you…..I don't know what will!
11. I love you my darling-mute, entranced, on my knees, as if worshipping God at his altar-don't you believe it! No one can ever love you the way I do.
12. For one glance from you, I'd give you the world;
For a smile, a heaven;
For a kiss ….I don't know
What I'd give you for a kiss.
13. If your timorous heart is perturbed late at night,
When you feel a burning breath on your lips,
Know this: though invisible,
I am breathing beside you.
14. What is poetry you ask me? Poetry my sweetheart…..is you.
15. Tell me: Am I touching and breathing you in a dream, or are you giving me your breath to imbibe in a sigh? Either ways, I don't want it to stop.
16. Just a sight of you is enough to have my heart running a marathon. No one has ever made me feel the way you do. Maybe that is how I know that I love you.
17. If you love me even one fourth of how much I love you…..then I think it can last us a lifetime. Because my love is like the ocean, spread out and unending!!!!!
18. I want to fight with you every day for the rest of our lives so that later, we can make up in the best ways possible. 😉 Will you marry me?
It is one of cute things to say to your boyfriend. Most of couples fight as they do love 😛
19. I think of you only when I breathe…………..
20. Neither vodka nor tequila, nothing makes me lose my mind more than your smile.
21. Feeling vulnerable and exposed is a very small price to pay for this much love.
Ladies whatever you do, don't wait for that perfect moment to pour your feelings out to your boyfriends, because chances are that your leap of faith may actually prove to be a boon for your relationship. The perfect moment is now! And the perfect words…are right here!
Now, for some of the most poetic things that you can say to that special someone in your life that are guaranteed to make them swoon:
22. Two red tongues of fire which, twining around the same log, draw close and, kissing, form a single flame; that is you and I.
23. Two thoughts that germinate together, two kisses that resound at the same time, two echoes that interpenetrate: that's what our two souls are like.
24. When, at night, the gauzy wings of slumber envelop you,
And your long eyelashes resemble ebony bows,
To be able to listen to the beating of your restless heart
And to lay your sleeping head on my shoulder,
My darling, I'd give
All that I possess,
Light, air,
And my mind!
25. Tell me: Am I in a blind delirium, or is your heart sending me a kiss enclosed in a sigh?
Do you love about collection of Cute things to say to your Boyfriend? Oh, yes you do. I have some more for you.
26. If there is a heaven, we will find each other again, for my darling there is no heaven without you…
27. No measure of time with you will be long enough, but let's start with forever.
28. You can't fear losing me half as much as I fear losing you.
29. I love you more than words can convey…..no amount of words are sufficient to convey the depth of my love for you.
30. As much as you make me mad, I want you to stay always by my side and I wish you'd continue doing it for the rest of our lives.
31. I don't need to see you everyday to remember your lovely face my love, for it is embedded in my heart and can never be erased.
32. When I tell you that I love you, I don't say it as an ongoing habit or to maintain a conversation….I say it to remind you that you are the best thing to have happened to me in my life thus far.
33. I love you in a way that is very special…..where I don't miss seeing you, nor having you. To close my eyes and know that you exist is enough for me and my soul.
34. You don't know what I feel when I look at you…….
35. You are the source of my being. Without you, life has no meaning and I may as well be dead.
36. Your love makes me happy. 🙂
37. You are the one that I want the most in this world.
38. It's you or no one.
39. If a genie gave me three wishes, you know what they would be? To see you, to hug you and to kiss you for as long as we both shall live.
41. You are the only person that can make me draw hearts in books. ????????????????????????
42. I don't know what I see in you, only that I don't see it in anyone else.
43. I have found in you all that I need to be happy.
44. My happiness does not have a price tag, it has your name stamped all over it.
45. Every day I miss you,
Every day I need you,
Every minute I feel you,
And every second I love you even more.
46. You say that I'll get tired of you someday. It is the same as breathing.  When can I ever get tired of breathing, my love?
47. It is impossible not to kiss you each time you smile at me.
48. I have not found the most beautiful person in this world, I have found a person who makes my world the most beautiful it can be.
49. I was born for you and you were born for me.
50. Today I love you more than yesterday, and if I loved you the most yesterday, imagine how much I love you today…..
Cute things to say to your Boyfriend
51. My heaven is your body, my dream is your smile, my drug is your kisses, my obsession is your caresses, my way is your happiness and my objective…….is your love.
52. With me, you are not going to miss love, and if you do miss it, we'll make it. 😉
53. How beautiful it is to find the love of your life, everyday in the same person!
54. When you whisper words of love to me, it is like melody in my ears.
55. Your happiness has 9 letters, mine only 3: YOU. For happiness for me is you my darling.
56. I love you so much that I would prefer to spend bad moments with you than good moments with someone else.
57. I love you to the point of distraction.
58. Since the moment I met you, I cry a little less, I smile a little more, and I laugh a lot….only because I have you.
59. I know that I am in love with you because I see the entire world in your eyes and in your eyes, I see the entire world.
It can be good choice from this collection of cute things to say to your boyfriend.
60. The only moment I want to be by your side is forever.
61. My heart runs a marathon every time you call my name.
62. I know that in far from perfect but you make me feel perfect and lovely.
63. My days have been unforgettable since you have been a part of them.
64. My love, without you, the minutes change into hours whereas at your aside, the hours change into minutes….
65. I think that all that I have done in my life has carried me to you.
66. You are better than a box full of chocolates and a bouquet full of roses.
67. Today, I love you more than yesterday and less than tomorrow.
68. You make me love you more with each passing day.
69. I don't know what I'd do with you…but I also don't know what I'd do without you.
70. My addiction to you started the day you gifted me with your smile.
71. You're not the first guy that I've kissed, but I want you to be the last.
72. What I want to say to you is very simple: With you, I want it all. Without you, I want nothing.
It is perfect cute thing to say your boyfriend, if he is simple and you don't want he will change since you love him as he is.
73. You have pride of place in my heart and you will be in it long after it stops beating.
74. I just want to give you a kiss and gift you my tomorrow. Maybe two kisses! It maybe a hundred!….I'm greedy. :p
75. Distance does not make the heart forget, it makes it remember.
Cute things to say to your Boyfriend
76. You are not just someone I live with, but someone I share with. My life, my love and my heart!
77. Thank you for so many happy moments by your side.
78. I don't think even you know how much I adore you….how spectacularly fond of you I am!
79. If you keep looking at me like that, I won't be responsible for my actions.
80. If you are in my life, I don't want to die,
If you are in my dreams, I don't want to wake up,
If you are what I feel, I can't stop loving you.
81. I will stop invading your dreams if you stop invading mine.
82. I don't need to lose you to know that you are the best thing that has ever happened to me in my life and that I am so blessed to have you with me.
83. Of all the special moments in my life, the ones I've spent with you are my favorite.
84. Life is short. Kiss slowly, laugh loudly, love intensely and forgive quickly. Sounds like really sound advice. Which is why I have decided to love you till the end. & love you like it is our last day together.
85. I have two eyes to see you, five senses to feel you, seven days in a week to think about you….and all my life to love you. How lucky am I?!?!?!? I love you!
86. You are charged with robbery of my heart without my authorization. As a result, you are sentenced to be mine for the rest of your life.
87. For you I can move away and disappear from the life of many, if you'll be a part of it. I don't ask for a lot, just you, my darling!
88. I don't know if I like you, if I love you, if I want you or I need you…..all I know is that I like how I feel when I am with you. Like I can conquer the world in the palm of my hand. I feel alive….and I am pretty sure that it is the best feeling to have.
89. I was once happy with the wrong person. Imagine how happy I am now with you….because you are the best person for me.
90. Love is a decision and I have decided to love you forever, forever, forever.
91. Do me a favor? Never disappear from my life!
92. You write: perfect life and you pronounce it as: by your side.
93. Thank you. For being the light that illuminates my way, for being by my side always and or demonstrating that true love does in fact exist.
94. If I forgot to mention it,
If you have any doubt,
If you missed hearing it,
let me say it one more time:
I LOVE YOU.
95. You are the person who makes me want to wake up and live each day to the fullest.
96. My life is mine, but my heart is yours. My smile is mine, but the motive is you.
97. I love you from head to foot.
98. You exist…….and that is the best thing in this world.
99. I give you a hug if you are cold, a smile if you are sad, an angel to take care of you, and this message so that you never forget me…..
100. You have something that no one in this world has. You know what that is? ……..my heart.
101. If you fall, get up. If not, I'll lie down with you.
Love comes in a lot of forms. Feeling it is one thing, but knowing how to express it is something else altogether. It's kinda like an art. Feelings/emotions can be expressed in a variety of ways. Through words, through actions, through art…..how you express them is not the point here.
You express them is what is most important. Everyone likes to feel special, like they matter to somebody in this world. Take my advice and don't wait another minute ladies. Take time out to let the man in your life know how absolutely important he is to you and how your life has no meaning or sense without him. You've got all the tools to work with now!
Remember don't use same line again and again, otherwise, he will catch you.
You can use these cute things in place of simple good morning quotes and good night message by adding good night and good morning.
So, next time you wanna floor your boyfriend with your love, you know what to do ladies! Even one of these magic "101 cute things to say to your boyfriend" can make him lay his heart at your feet! Just keep in mind that love is there awaiting you at every turn, you just need to be brave and willing to reach out and grab hold of the magic that awaits you just after the hesitation!!
I will update this collection soon. Thus, Keep visiting to get latest cute things to say to your boyfriend.