"Cute things to do for your boyfriend" is a little guide to help cool the relationship. Many people mistakenly think that innovation is only for companies. But innovation is essential in marriages and relationships too. What kind of fun things can you do with your husband, wife, partner, boyfriend or girlfriend? Many of these are things that you can do with no money and they are still fascinating and fun.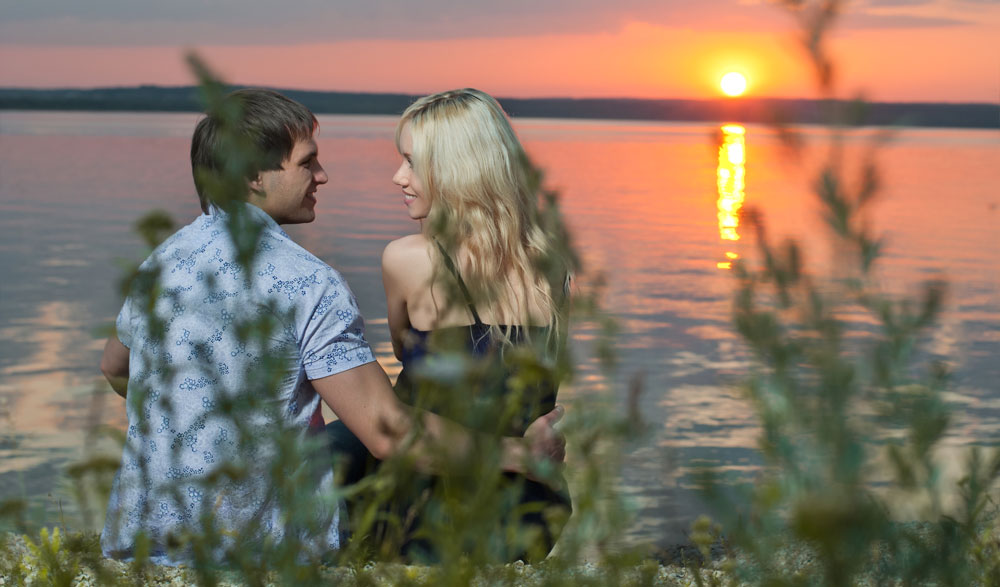 Exit the routine! Invent new things with your partner!
What cute things can you do as a couple so as not to get bored? Carefully read and learn some cute things to do for your boyfriend:
145 cute things to do for your boyfriend
1). Call your partner on the phone and say good night to him every day before bedtime.
2). Make sure he knows that not a day passes when you don't think about him.
3). It might seem corny, but dedicate romantic songs on the radio for him.
4). Even if you are not very good at languages, learn how to say I love you and other sweet things in other languages.
5). Learn first to love yourself. No one can give what he does not have; if you do not love yourself, how will you love others?
6). Sacrifice occasionally by your partner.
7). Tell him that you can never forget how they met. Keep telling the story from time to time so that he knows that it was something momentous in your life.
8). Be honest about the love you have for your spouse/boyfriend. Do not delay to profess or confess.
9). Do not pass a single day of your life without showing the joy you feel to be at his side.
10). Do recreational activities together: going to the beach, playing a sport; form team competitions and share games with other couples.
11). If your partner messes, remember: everyone deserves a second chance.
12). Be smart, learn from the mistakes of the other couples and don't collide again and again with the same stone.
13). Take a walk, holding hands and hug each under the romantic light of a full moon.
14). Take him to the movies, but not to watch gory movies. Take him to watch romantic movies and later tell him which the scenes that you liked the most were.
15). Go together to visit the church.
16). Share with his friends; show him that for you, they are also important.
17). Use your imagination and above all observer. You must be aware of his needs, even if they are small. If you replace one of these small needs, you will become essential to your partner.
18). It is romantic to look at your partner's face or turn towards him and pretend that there is something on his face and then delicately remove it from his face.
19). If you have fantasies in common, realize them together (do not have to be sexual in nature).
20). Be a lady with his parents.
21). Spend some time in the kitchen for your partner. If he knows that you are cooking something for him, he will enjoy seeing the effort that you put in.
22). Find ways to involve yourselves in the various activities of the church/temple.
23). Share your concerns and fears with your partner.
24). If you're traveling outside, always call your spouse/boyfriend when you get to your destination.
25). Tell your deepest secrets to him.
26). Travel that distance for one reason or another and surprise him with an unexpected visit and tell him that you cannot stand being so far away for him.
27). When your partner tells you of his dreams or aspirations, remind him occasionally that you will stand by him and help him fulfill those dreams.
28). Call him from your work and tell him that you love him and that you are thinking about him.
29). Despite working and being super busy: Call your partner and tell him that you just wanted to hear his voice to get on with whatever it is you were doing.
30). Call your spouse/boyfriend several times a day.
31). Be nice to his family (not just his parents).
32). Write a note with "I LOVE YOU" and place it in his shirt or in his bag.
33). Whisper in his ear that you love him.
34). More or less, surely you know the time when your partner gets up in the mornings. If you're in the house, hold his hand and wait for him to wake up. When he wakes up, give him a big smile and a good morning kiss.
35). Go out together for dancing.
36). At night, put your head on his chest and listen to his heartbeat.
37). Always hold hands when you walk together.
38). Kiss his hand, view it or look at it closely and then placed his hand on your chest, right where your heart is.
39). Go out for dinner occasionally.
40). Kiss his face.