Best Qualities of a Good Man: It is considered that money attracts a woman the most as it has the capacity to fulfill all her desires. But according to research, it has proved that a woman doesn't always give attention to money.
A woman always looks for some qualities of a good man; she always gives importance to good character traits and good personality traits in a man and also the physical attractiveness.
It's a fact that a woman doesn't expect much from her man, but all she wants are some qualities of a good man.
These things are really mandatory for her if she is looking for a perfect partner. Not every man is capable of holding these qualities, these qualities of a good man are really hard to find.
Here I am, to help you out so you come to know what women want in a man to make his her life partner.
Now you may be thinking that it's just not possible to have all these qualities as no one is perfect, but by having these characteristics in some amount can make a man sufficient for a woman and incredibly happy.
The Qualities of a Good Man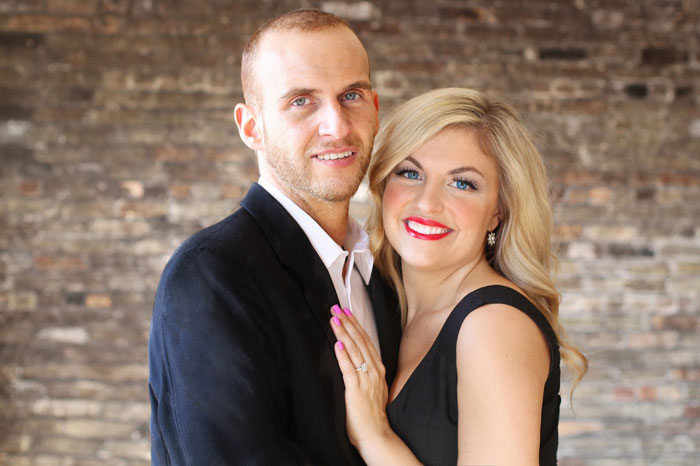 Over the years a woman always thinks of her prince charming because he fits her requirements for being a good man completely.
That's why women love all romance stories because in those stories they really find their fantasy men to have the qualities of a good man.
A woman wants to find the qualities of a good man because according to her there are some factors which if a man has, he can really make her happy throughout her life.
She thinks that there are some traits which her ideal man would have to make their relationship better and happier.
She always wants their real life to be same as the fantasy they dream of where the prince charming is the ideal partner in the whole universe. But this doesn't mean that you should follow those fictional things, but there are some basic points on which if you concentrate you can be her ideal life partner in reality.
a). Good Character Traits
1). Faithfulness
8 out of 10 women agree on this factor of faith; this is the most considered thing a woman expects in man. Faithfulness is something she wants the most because it assures her that you are not just playground with her and are serious to be her life partner.
2). Responsible
Woman love the man who is responsible and completes his promises. As qualities of a good man, she wants the man who can fulfill the commitments while being responsible not just acting responsibly.
A man should take responsibility and should not be depending on anyone. He should have the guts to agree that he made the mistake and should be able to repair the mistake.
Read Next: Fun Games to Play Over Text Message
3). Understanding
This is something that can create big threats in any couple's life and this is the biggest factor in the qualities of a good man.
A woman wants that her man completely understands her, believe in her and knows her in every way.
She wants that you have faith in her and no matter what happen and if you have this quality she can easily fall in love with you. This is something what women want in a man.
4). Kindness
A woman can still fall in love with a bad type man but a relationship can last longer when the man she chose is kind from inside.
Mature women always choose a man by his heart, his kindness and not just by his looks. It's the way to know that in worse situations how will you treat her or if something goes wrong would you still respect her and not abuse her.
5). Fatherliness
A must have thing for a woman who wants to take the relation for a lifetime. Having fatherliness is such a great thing as this thing makes you a good father and a role model in your kid's life.
So you should always be patient and caring around kids or when she talks about the kids. These are some Good character traits women want in a man while choosing her partner.
Also Read: 50+ Signs He Likes You
b). Good Personality Traits
I have discussed Good character traits, now you need to know about some Good personality traits a woman expects from a man.
1). Sense of Humor
If you're really planning to enter in her life for the rest of your life you should really be able to laugh her and keep her alive in her tough moments.
If you have this ability you can win any woman's heart as having a good sense always takes away stresses from a couple's life.
2). Intelligence
Intelligence is another quality a woman looks for after finding her man interesting.
A woman always like a problem-solver man using his intelligence, so an improving man never makes a woman run away and this thing always makes her feel more secure in the world.
3). Passion
A woman always goes for a man who shows passion for her without caring about people and the world. Women always get their heart melted for the passionate ones because they are not scared of showing care for her even in out.
You can do stuff like adventures, cooking, arranging a barbecue and show her your love towards her as this will prove that you have qualities of a good man.
4). Protective
A man should always have the ability to protect her woman in unfamiliar situations and around strangers. The more she feels secure with you the more she trusts you, so you need to tell her that she doesn't have to worry and you are with her.
Also Check: How to Make Him Miss You
5). Generosity
It's like a magnet for mature women; they want their partner to be generous every day. Generosity means that you give your partner a quality time and you feel happiness in doing so.
Always take care of her choices, what she likes and what she doesn't.
c). Physical Qualities
1). Sense of Style
Your physical appearance always matters; the way you dress with all other accessories reflects your personality and clear about your choices. A man's dressing sense tells everything about his curiosity to different things.
He should be well aware on how to match your clothing patterns, so a well-dressed man would be liked by every woman and this is important among the qualities of a good man.
2). Face
The qualities of a good man also involve looking handsome and well-groomed. A man should always keep his face clean to look fresh, he should know maintaining those beard styles and it should match up with his face cut.
Looking handsome is the best way to attract a woman, be confident and smile more.
3). Height
Height is not everything but it should also be considered as all couples want to look perfect when they stand together.
A man should be taller than her woman but that doesn't mean like a tower tall. Women like a pleasing personality when it's about qualities of a good man.
4). Muscular Build
Having muscular build is not very important for women; they prefer more active guy and a clean-shaven face. The size of your Biceps doesn't really matter but your overall appearance does.
5). Fitness
Fitness means you have a good body and discipline to maintain it, fitness also indicates self-control.  So if you are fitness you are telling a woman that she can keep up with you.
You might be interested in checking How to Dominate a Man in Bed .
d). Practical Traits
1). Listening
Listen to her when she is having her conversations. Listening is one of the important qualities of a good man. She feels special and secure that you are with her and not your phone, be ready to listen.
2). Romancing
Romance shows that you really want her in your life, it makes the bond stronger. To make a relation last longer, Romance matters very much and you know it can be earned by doing even really small things. It's like filling your women's fantasy and every woman really loves this soft feeling.
3). Being Good in Bed
A man should always pay attention to the sexual desire of his partner. If you are good in bed then she automatically knows that you will take care of her out of bed. So try to show her that how enthusiastic you are for her body.
4). Handle Your Mess
Don't make her feel like she is your mother. Always manage your stuff by yourself like Cooking, Cleaning your thins. If you prepare breakfast for her, it will be really an adorable thing that shows qualities of a good man.
5). Earning Potential
Earn enough that you can fulfill all your needs as well as your partner's. Earning a good amount of money makes a woman feel secure and confident for the future.
So a man should be successful in the field he works and he should know his goals to achieve in life.
So these are all qualities of a good man that help you getting your ideal partner same as the romance stories. It is not needed to be perfect on these or to be 10 on 10 but if you have these on average then it's a lot for a woman.